Noora Health
Model & Strategy
Noora Health trains marginalized patient families with high-impact health skills to improve outcomes and save lives. By training families with simple, low-risk skills, we enable them to provide high quality care in the hospital and at home. They build capacity at the household level, and place care in the hands of those who need it most. They meet their users where they are and, with low-cost tools, are able to lower preventable re-admissions and reduce serious complications.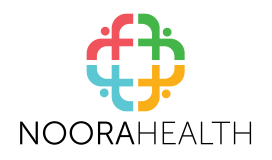 Founded: 2014
Health
Location of work: International, Asia
Noora Health
2443 Fillmore St. #380-3203
San Francisco, CA 94115
Teaching those who care the most how to help those who need it the most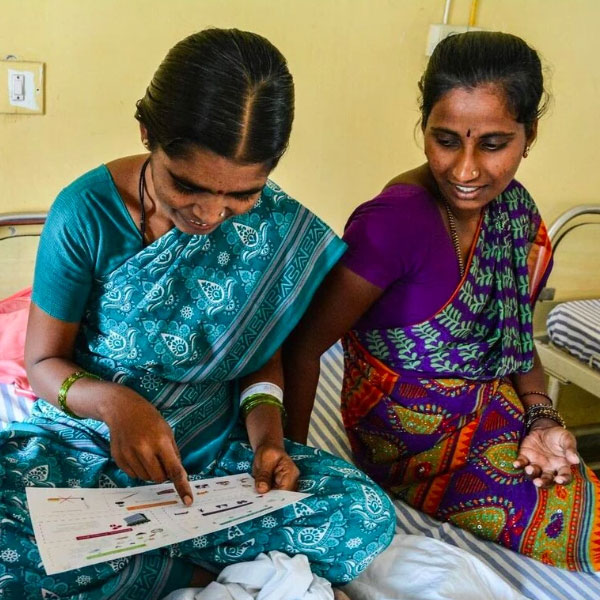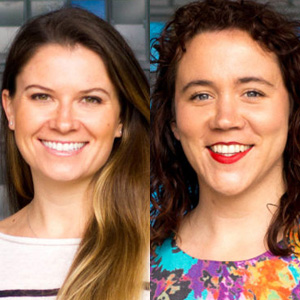 Meet Edith Elliot
Edith is the co-founder and CEO of Noora Health.  Edith believes that everyone, everywhere deserves the access, agency and human dignity associated with access to high quality healthcare. With a background in global health research, program implementation, design thinking and a passion for meeting users where they are, Edith recognizes that the best solutions are often the most simple and overlooked ones. Prior to Noora Health, Edith worked first at The Aspen Institute and then at Population Services International focusing on contractible disease prevention efforts.  Edith has been recognized as a Rainer Arnhold Fellow with the Mulago Foundation, Ashoka and Echoing Green for her work with Noora Health.
Katy is the co-founder and Chief Design Officer of Noora Health. Katy believes that disenfranchised communities deserve access to the information they need to improve wellbeing and that lasting transformative change comes from within communities. Before Noora Health, Katy led a research campaign in the Peruvian Amazon on the devastating environmental and health impacts of illegal gold mining, while a researcher at Carnegie Institution for Science and Stanford University.  Katy was recently featured as one of the "30 Social Entrepreneurs Under 30" by Forbes and awarded the Echoing Green Fellowship.
IMPACT
Currently, the program focuses on helping patient families in four condition areas: cardiology and cardiac surgery, maternal and newborn health, general inpatient care and oncology. To date, Noora has trained over 300,000 people representing nearly 200,0000 patients. The program is being implemented across 53 hospitals in India, including facilities that are private, public, and charity-based.
In partnership with IDinsight, a pre-post study on the Maternal and Neonatal CCP was completed in 2017 in Punjab and Karnataka pilot government hospitals. Results showed a 16% reduction in post-discharge infant complications and a 42% reduction in newborn readmissions. In cardiac surgery, an external evaluation estimated a 71% reduction in
serious 30-day complications and, internally, Noora has measured a 24% reduction in readmissions.