Merit America
Model & Strategy
Merit America programs combine tech-enabled learning with best-in-class professional coaching and peer support, helping participants build the mindset and grit they need to progress over time. They're not just getting Americans back to work in the short term—they are putting them on pathways to more resilient, upwardly-mobile careers. Everything Merit America has built is designed to scale: over the next five years, they are on a path to serve 25,000+ learners and drive $1 billion in wage gains. There are three major components of the Merit America model:
They identify good jobs. Merit America regularly analyzes tens of millions of job postings across the country to map high-potential jobs markets and the specific jobs that offer the shortest path to higher wages.
They prepare workers for those jobs. Merit America builds flexible, part-time training programs that build on workers' existing skills and address employers' specific talent needs. Their programs are designed to work for people who work.
Merit America places their grads into those jobs. They partner with a broad constellation of local and national employers like JPMorgan Chase, Amazon, and Infosys to place learners into upwardly mobile careers.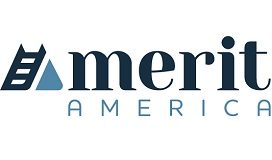 Founded: 2018
Economic Empowerment
Location of work: Domestic
Merit America
Washington, DC
Closing the skills gap at scale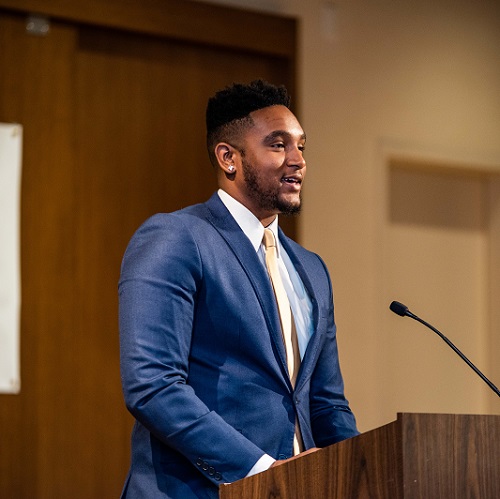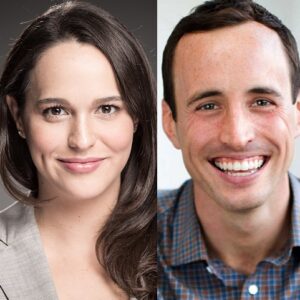 Meet Rebecca Taber Staehelin & Connor Diemand-Yauman
Rebecca has spent the past decade focusing on education-for-employment across the private, public and social sectors; working as a consultant at McKinsey & Company, serving as an education advisor for the Governor of Delaware, and working as Coursera's Director of Government and Nonprofit Partnerships.
Connor charted a similarly wide-ranging career in education, co-founding Philanthropy U, leading the B2B vertical at Coursera, and founding "Speak Smart News," an educational program distributed to 10 million East Asian learners.
Impact
Merit America launched cohorts with 1,000+ learners in multiple learning tracks: Information Technology, Java Development, Customer Success, Tech Sales & Project Management, and more to come.
80%+ of Merit America's learners graduate and the majority of job-seeking graduates secure new careers within 6 months, with an average wage gain of $20.3K per learner placed.
Making hiring decisions based on experience, attitude, and value-match opens up the playing field for talented indi…

https://t.co/Et7ITqA0pc

It's Giving Tuesday! Alumni, this is your chance to give the gift of a new career path. Check your emails for a uni…

https://t.co/C9YJAYZTjp

🦃 🥧 It is the season of gratitude. We are so thankful for everyone in the Merit America community. Let us know what…

https://t.co/f2KQeUcwkV

RT

@ross_dickman

: No need to start a campaign, lend your voice to the outstanding work being done by

@OpptyatWork

for their "Tear the Paper…

This Giving Tuesday, give the gift of a new career path! Check your emails for a unique alumni referral link on Nov…

https://t.co/MBphesByRB

What does it take to succeed in one of our programs? Our expert Sr. Program Success Manager & Career Coach, Merlyne…

https://t.co/9iRA86em2Z

🎉 We are so proud of this cohort of graduates! Everyone, please go and congratulate our Java learners.

Connor Diemand-Yauman and Rebecca Taber Staehelin, co-CEOs of nonprofit Merit America, explain how targeted, afford…

https://t.co/ZPrWrWJoXt

Wondering what you can expect from our IT Support program? Our expert and Program Success Manager and Career Coach…

https://t.co/hnlKaImn4K

We are so proud of all of the Data Analytics learners. Everyone, please congratulate this cohort of learners!