Merit America
Model & Strategy
Millions of Americans are underemployed in low-wage jobs, while U.S. employers are struggling to find talent with the skills they need. Merit America's goal is to provide a path to skilled careers for the millions of Americans without college degrees, who are working in low-wage jobs and struggling to succeed in a changing economy. By combining new technologies with significant in-person support, Merit is developing the most effective and scalable model in the field. Merit America's strategy includes:
-Partnering with employers to secure hiring commitments and understand the specific skills needed for their roles.
-Operating blended learning programs aligned to those skills that mix the best of online learning with in-person support.
-Serving Americans without Bachelor's degrees, with fast and flexible programs that work for working adults.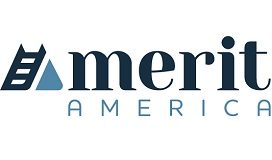 Founded: 2018
Economic Empowerment
Location of work: Domestic
Merit America
Washington, DC
Closing the skills gap at scale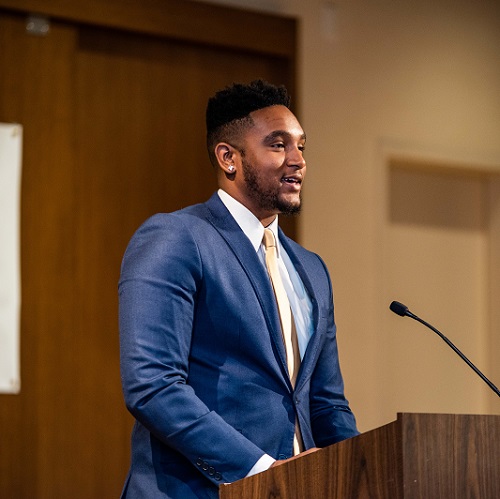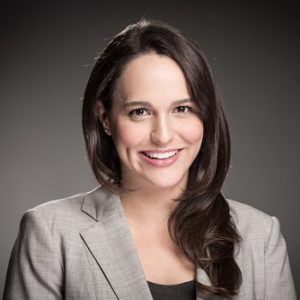 Meet Rebecca Taber Staehelin
Rebecca Taber Staehelin has spent the past decade focusing on education-for-employment across the private, public and social sectors. After graduating from Yale, she worked as a management consultant in the Washington D.C. office of McKinsey, where she advised a range of educational institutions, including the Delaware Department of Education (DDOE). She left McKinsey to become Chief Performance Officer at the DDOE and was later appointed Education Advisor to Delaware Governor Jack Markell.
During her four years in Delaware, Rebecca saw firsthand how the current higher education system largely fails students from low-income families, with the vast majority leaving higher education with significant debt, and no degrees to show for it. After completing her joint MBA and MA in Education at Stanford, Rebecca joined Coursera, the world's largest online education platform, as the Head of Government & Nonprofit Partnerships – with the goal of understanding how technology could help expand access to educational opportunity. Over her four years in Silicon Valley, Rebecca saw how new education technologies could indeed help people transform their lives, but also that technology advances were primarily reaching those who had already succeeded in the traditional education system.
From those experiences came the idea for Merit America.
Impact
Key metric: Merit America is focused on generating immediate Social Return on Investment (SROI)—by driving near-term wage gains for learners that greatly exceed Merit costs, and that continue to grow in subsequent years.
Initial data: Over 5,000 candidates applied for Merit America's initial cohorts, which have reached 225 learners in D.C. & Dallas. Over 80% of those learners completed the program and earned industry-recognized credentials, and over 80% of job-seeking graduates secured new careers within 6 months, with an average annual wage gain of $15K+ compared to a cost of <$5K per learner served. Merit's partnerships with multiple Fortune 500 companies— including JPMorgan Chase, Amazon, Google and more—have been key to success.
Long-term goal: Merit America is on-track to serve 1,000 total learners by the end of 2020 across. Merit America plans to scale rapidly to dozens of regional sites reaching tens of thousands of learners, driving an estimated $1 Billion in near-term wage gains in the next five years—with the goal of becoming the leading provider of skill development programs for working adults.
Join Merit America's Virtual Open House Thursday, October 21st @ 5:00 pm EST. You will get a chance to meet our pla…

https://t.co/6So6xjCpRJ

There is your sign to take that leap of faith because you never know where you will land!

Statistics like these are why we are committed to providing a path to skilled careers for talented adults looking t…

https://t.co/n02a7wWewM

Let's lend a hand to each other! Comment something you've learned at

#work

recently that you think will help others…

https://t.co/QYm4JCfwjJ

Taking risks can be scary, but you do not have to do it alone. If you want to turn a new leaf and learn in-demand s…

https://t.co/93IRvLoRVx

Join Merit America's Virtual Open House Wednesday October 6th @ 2:30 pm EST. You will get a chance to meet some of…

https://t.co/0jVIhBWQMS

Join Merit America's Virtual Open House Thursday, September 30th @ 5:00pm EST. You will get a chance to meet some o…

https://t.co/ZIxvVNJi5h

If you want to grow professionally and move up the corporate ladder more strategically, start working on projects t…

https://t.co/zPq60EgWHl

Join Merit America's Virtual Open House August 19th @ 5:00pm EST. We will discuss time management, how our program…

https://t.co/jTOEOnrh0L

It is what you know and who you know. Referrals and informational interviews are a great way to get your foot in th…

https://t.co/Vm3CA0SekJ

Lewis shares how Merit America fit in his busy life and how supported he felt while finding his career in tech. Lea…

https://t.co/aWfcMuvfd7

Join Merit America's Virtual Open House on July 22nd @ 6:00 pm EST. You will get a chance to meet our coaches, ask…

https://t.co/9rvJiBXiIx

A message from our Merit coaches: ➡️ keep multiple versions of your resume!

Meet Sandra, a Merit America alumna who gained technical skills training with our coaches and secured a career at a…

https://t.co/sNpPlFxnsY

Merit America alumna, Rhonda Higgs, shares how her leap of faith landed her a new career with the help of our progr…

https://t.co/3NWP92V5nK

Coaching tip of the day. Quantifying your accomplishments can help strengthen your resume. Leave a resume tip belo…

https://t.co/kyiuXS7J8H

Our team member, Ebony Furr, shares what

#PrideMonth

means to her and how it impacts her work at Merit.

Career hunting requires research! In the comments, share some tips on how our learners can best research employers.