Matchbook Learning
Model & Strategy
By 2014, there will be approximately 20,000 chronically failing schools in US K-12 public education with no sustainable and scalable means by which to turn these underperforming schools around. Matchbook Learning, a national non-profit K-12 school management organization, was founded on the premise that traditional non-technology based innovations in public education have failed and will continue to fail to scale the breadth of need in our nation's struggling schools. Matchbook believes that online and blended learning represent the first and best chance for the success our children deserve.
Matchbook has focused its unique blended, competency-based model of school on struggling schools seeking to deliver a radically different result with students of high-need communities. Their history has been with failing public schools in the challenged and yet hopeful communities of Detroit & Newark.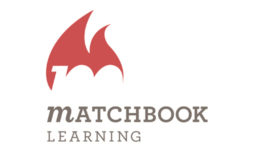 Founded: 2011
Education
Location of work: Domestic, Northeast, Midwest
Matchbook Learning
Johns Creek, GA
Courageously turning around America's lowest performing schools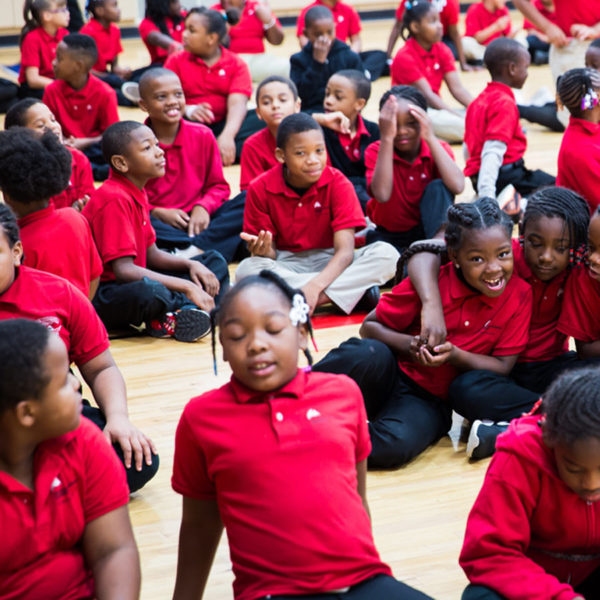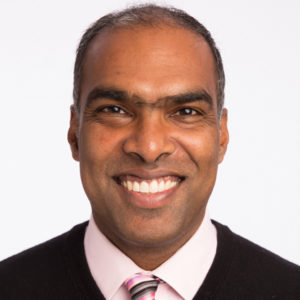 Meet Sajan George
Education turnaround specialist Sajan George, founded Matchbook Learning in 2011.  Sajan was formerly the head of Alvarez & Marsal's education turnaround practice, the preeminent firm in corporate turnarounds and crisis management engagements.  After leading several large-scale school turnaround efforts in cities such as St. Louis, New Orleans, New York City, Washington, DC and Detroit, Sajan left to take on a bigger challenge.
Sajan sought to create the country's first blended model of school that targets bottom 5% schools in order to create powerful proof points at the bottom of the education ladder, catalyzing a sustainable and scalable means of turning around public education in the US.
Dr. Amy Swann has spent the last 17+ years improving failing schools in Danville & Lexington KY, Newark NJ, Detroit MI, and D.C. Dr. Swann's work with performance assessments, project-based learning, and personalized learning has been featured widely in publications.
IMPACT
MBL is aiming to create a powerful proof-point at the bottom 5% of K-12 public schools to dramatically show what is possible in school turnarounds with its innovative model.
To date, Matchbook Learning has led seven different school turnarounds or transformations in Detroit, Newark & Washington, DC. They have also designed their own whole-child personalized learning model for students and staff that addresses both academic and social-emotional learning.
In 2018, Matchbook Learning restarted the lowest-performing and highest-poverty school in the city of Indianapolis. In year one they took the school from an F to a D, and the data is continuing an upward trend.
The 2022-2023 School Year is over! Join us as we look back at just a few of the greatest moments of the year! We've…

https://t.co/2YuRmceur6

A celebration of everything amazing at Matchbook! Thank you to all the students who worked on great projects, all t…

https://t.co/5F4ZcM5ZYo

Middle School & Elementary Soccer Champions! We won't let a little rain stop us! 👟⚽️🏆

So happy to celebrate our staff and students at Victory in the City and Youth for Christ's Student Celebration! Mat…

https://t.co/ueBAI9iyjc

Matchbook Learning with the mad dash through the finish line! So proud of these athletes competing in 2023's Track…

https://t.co/xaZQLUY8MY

⚽️❤️⚽️ Take a look at the professional soccer players of tomorrow! So proud of our Elementary and Middle School tea…

https://t.co/EkdQvrbkTc

Matchbook Learning DOMINATED Track & Field today! From the long jump to the 100m, we were on top of our game! Great…

https://t.co/iUFbBkEfgh

Thank you to everybody who came out, donated books, volunteered, and celebrated with us at our Family Literacy Nigh…

https://t.co/N92faGFIlb

Wow! Our 8th Graders got to explore Purdue University, visit engineering classes, and meet with many professionals!…

https://t.co/dAHnIxo9QF

Thank you Indiana lawmakers for the introduction of legislation that will help our school and many like it thrive!…

https://t.co/2aOr0cf0s2

Guess what day it is?! It's Pi Day! We celebrate in style here at Matchbook. Just look at these cutie 3.14s!

🧪🥼🔬Ms. Douglas's 8th grade science class have been dissecting frogs! The scientists of tomorrow start today! ❤️🤍❤️

RT

@DrGallowaySwann

: There's MORE Accountability for Indiana Charter Schools than for Traditional Public Schools. Increased Autonomy = Incr…

So cute! ❤️ We love to love at our 2023 Sweetheart Dance!💕🥰💕