macro-eyes
Model & Strategy
macro-eyes is a machine learning company increasing access to care.  macro-eyes is building and deploying "last mile" intelligence that brings AI to the foundations of care to personalize patient care and drive operational efficiency.
macro-eyes artificial intelligence (AI) was designed by Chief AI Officer and co-founder Suvrit Sra, PhD. Suvrit is an Assistant Professor at MIT and renowned expert in large-scale machine learning and optimization. macro-eyes AI was refined and deployed at Stanford, Providence St. Joseph Health, community health centers across the United States, and at a leading academic medical center in New York City.
The United States is facing a $150,000,000 crisis in access to care. Patients wait longer than ever to see a provider (25 days and counting), yet healthcare providers operate at an estimated 70% capacity due to ineffective scheduling. macro-eyes software, Sibyl, is intelligent patient scheduling that machine learns when each patient is most likely to show and uses this insight to build, in real-time, the schedule that increases access to care and maximizes utilization. By building a better foundation for care, we believe we can improve the very structure of healthcare.
A focus on building intelligent scheduling which anticipated demand led macro-eyes to another critical scheduling issue: the delivery of vaccines. Global vaccination rates have stagnated stubbornly at ~86%. That means approximately every fifth child is left unimmunized, while cost per vaccination rises precipitously. macro-eyes is working with the Bill & Melinda Gates Foundation to design and implement a predictive supply chain for vaccines that will anticipate shifts in demand and eliminate stock-outs. The aim is to maximize childhood vaccination coverage and minimize vaccine wastage.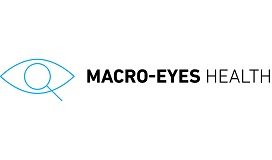 Founded: 2014
Health
Location of work: Domestic, International, Africa
macro-eyes
Seattle, WA
The future of health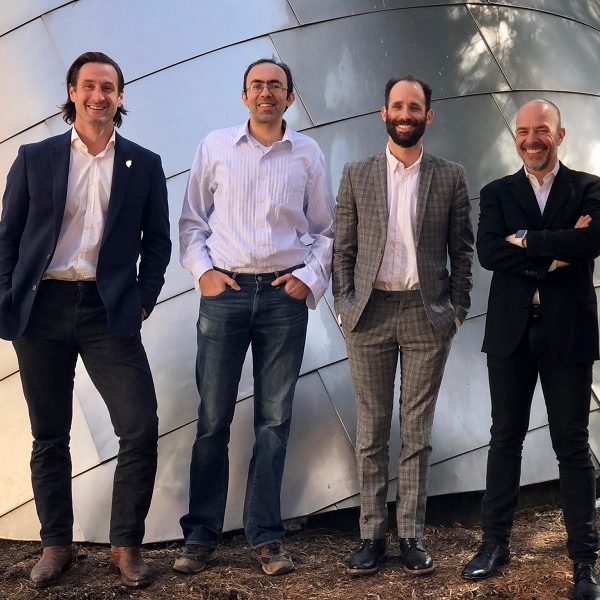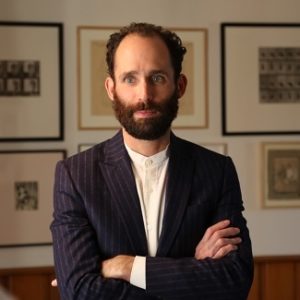 Meet Benjamin Thelonious Fels
Benjamin Fels founded macro-eyes in 2014 with Chief AI Officer Suvrit Sra, PhD and Chief Design Officer Sebastian Kaupert. Benjamin has worked his whole career on interrelated concepts in pattern recognition: the history of art to quantitative finance to healthcare; the roots of macro-eyes lie in the years he spent at a private fund in Chicago and London where he led quantitative, technology and market teams. The founding mission of macro-eyes was to bring effective pattern recognition to where it is most critical, to bring machine learning into the real world. The essential mandate has not changed.
Benjamin and Drew Arenth began their intellectual adventure together racing across their elementary school playground in Fall City, Washington; the victor has long been in dispute.
Drew supported macro-eyes from the onset, officially joining macro-eyes in 2017 as Chief Business Officer to advance commercialization, bring strategic rigor to global health work, and bring structure to a company with radical R&D at its core.  Drew's career has been focused on transforming logistics and supply chains into high-performance systems in some of the most demanding environments in the world. He has worked in global supply chain, healthcare, and development research. He believes that the toolset of business can advance more than profit and sees macro-eyes bringing a transformative shift in how problems are solved.
Impact
The Bill & Melinda Gates Foundation is funding macro-eyes to implement CHAIN (connected Health AI Network) in Tanzania, Mozambique, and India. This is the first major investment by the foundation in AI for global health. CHAIN is technology to predict consumption levels and decipher demand at the level of individual health facilities and recommend levels and selection to eliminate stock-outs, cut wastage, and increase access to life-saving care.
Sibyl is macro-eyes AI for maximizing utilization across health systems as a whole, allowing providers to see more patients each day without adding hours to their day. Sibyl has analyzed more than 6M patient appointments, demonstrated the ability to cut the no-show rate by 20% and cut variability in the schedule by 50%. SIBYL is 90% accurate in predicting individual patient demand and is type-of-care and site-specific in its predictions. Sibyl is live at Arkansas Heart Hospital, one of the largest cardiology centers in the nation, and macro-eyes is partnering with the California Primary Care Association to bring SIBYL to 1,800 health facilities.