Lava Mae
Model & Strategy
Lava Mae's mission is to deliver dignity and unlock opportunity for those experiencing homelessness — one mobile shower at a time. Lava Mae is transforming decommissioned San Francisco MUNI buses into bathrooms on wheels.  On board every bus are two private pods each with a shower, toilet, sink, and changing area.
Lava Mae works closely with local government and operates in partnership with a range of nonprofits serving the homeless ranging from drop-in centers and health clinics to post-probation re-entry programs.  In order to provide 360-degree support that meets homeless individuals where they are, Lava Mae facilitates Pop Up Care Villages, which convene a range of mobile service providers in the same at the same time to deliver holistic care.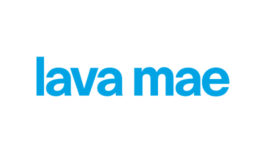 Founded: 2013
Systemic Poverty
Location of work: Domestic, West Coast
Lava Mae
3543 18th Street, #24
San Francisco, CA 94110
Delivering dignity & opportunity – one mobile shower at a time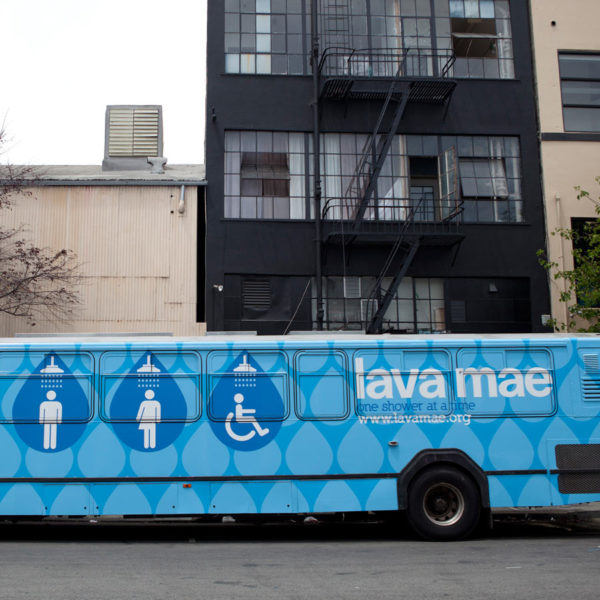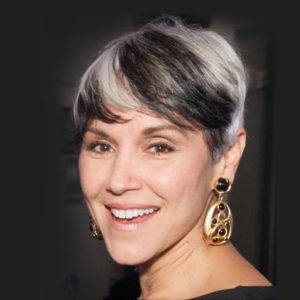 Meet Doniece Sandoval
Doniece Sandoval was compelled to start Lava Mae based on a fierce belief that everyone has a right to dignity, which brings opportunity and the knowledge that access to showers and sanitation are in serious short supply for the homeless.  For her work, she received the Innovation Award at the 2015 Bank of the West Philanthropy Awards.
Doniece has orchestrated marketing, PR and development for both private and nonprofit organizations including ZERO1: The Art & Technology Network, San Jose Museum of Art, Wilson McHenry Company, Informix, DoubleClick, Toysrus.com, McGuire & Company for Coca Cola and ACA Joe among others. Her passion is finding unique solutions to problems that matter to her.
IMPACT
Lava Mae makes it possible for people experiencing homelessness to rekindle their dignity, restore a sense of health and well-being, and unlock the opportunity that comes with being clean. This ultimately fuels their guests' resilience to persevere in paving the path out of homelessness.
Since launching mobile hygiene in June 2014, Lava Mae has provided over 60,000 showers to 15,000+ guests and hosted 30 Pop-Up Care Village events that served 7,500 guests and engaged 130 partners across the sectors.
Lava Mae has also inspired or directly helped more than 115 new mobile hygiene programs modeled after theirs, and is working with mobile hygiene providers around the world to bring showers and dignity to those who need them most.