Landed
Model & Strategy
Landed is focused on helping schools retain and attract teaching talent by addressing housing for their staff. Educators are essential members of every community, but in expensive places, many cannot save fast enough for a down payment on a first home. This is exacerbating teacher attrition problems throughout the region, which in turn diminishes student outcomes.
Landed organizes community-based, private capital into funds that cover half of a standard 20% down payment for local home buying educators. In return, investors receive similar returns to buying and renting out apartments (but without the trouble of being a landlord). These innovative funds share the risk of homeownership with their buyers and are not debt funds.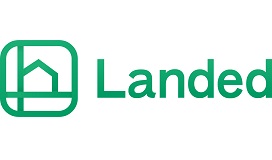 Founded: 2015
Economic Empowerment
Location of work: Domestic, West Coast
Landed
450 Townsend Street
#201
San Francisco, CA 94107
Making homeownership possible, one school at a time.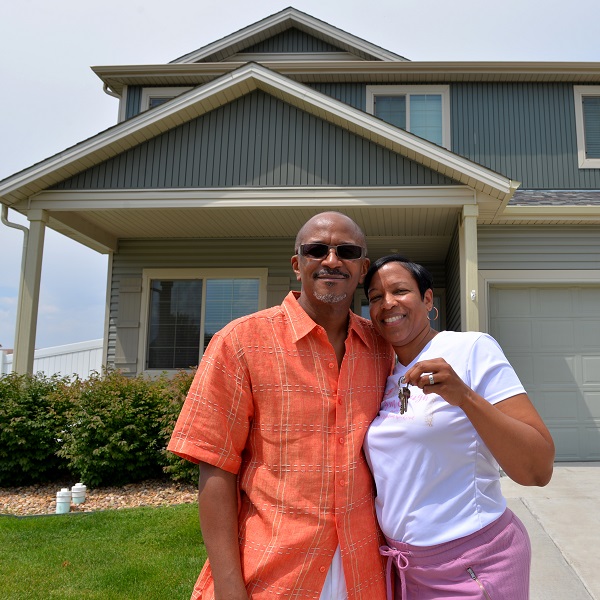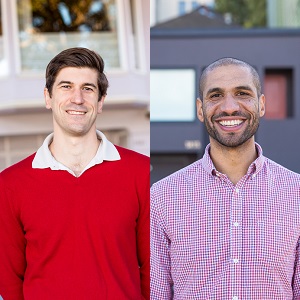 Meet Jonathan Asmis
One autumn evening at graduate school, Jonathan, the formally trained engineer turned management consultant, met Alex, the political campaign organizer turned start-up executive. Shaking hands, they immediately debated the impact of driverless cars on urban places and how companies like Airbnb and Lyft forced cities to think bigger. Fast forward a year and a half later, all the while growing together both in- and outside of the classroom, they shook hands again, this time committing to live their values by building saner and safer ways for people to build wealth in cities.
They had witnessed and studied the traumatic impact of the '09 real estate crisis – the largest wealth transfer from poor to rich in history – and vowed never again; building wealth meant more opportunity for individuals, and more people with more opportunity meant a strong society. Over a cup of coffee before class one day, Jonathan and Alex realized they had idea symmetry: co-ownership is a more dynamic but underutilized way to move from renting to owning your first home. Upon graduation, Landed was born; they set-out to make ownership smarter and more accessible to more people.
Jonathan and Alex are 2015 graduates of the Stanford Graduate School of Business. Before business school, Alex was an early employee on the 2008 Obama campaign before moving to San Francisco to help companies in the 'Sharing Economy' navigate legislative challenges.  Jonathan was a management consultant while working on a number of urban policy issues including immigration settlement, affordable housing and transit policy.
IMPACT
Retention of essential workers is an important part of building healthy communities. For teachers, as an example, retention is a driver of school quality, particularly in high-poverty, high-minority schools.
At the same time, homeownership is one of the largest long-term wealth drivers for essential workers. Responsibly helping these community members into ownership can reduce drivers of wealth inequality.
"Over a short period of time, homeownership investment startup Landed Inc. has risen to prominence with its goal of…

https://t.co/rmpops2762

DC teachers and staff: Have you heard about Landed? Sign up for our info sessions to learn how we can help you buy…

https://t.co/M37ATwOPJe

New on our blog, Annie Vasishta from our Customer Experience team shares her homebuying experience working with a L…

https://t.co/dIX5fM4CLZ

RT

@alexlofton

: Pumped to see SF voters continue to back part of the solution to help tackle housing for educators, woot woot! https://t.co…

Glad to see a variety of stakeholders working to address teacher housing in Santa Cruz. Landed is proud to partner…

https://t.co/OMDI2LpWtZ

"Landed, a startup in seven major cities including San Francisco, Denver and Washington, D.C., targets teachers by…

https://t.co/wVS5DdKnK2

DC educators: Sign up for Landed's information sessions happening next week to learn more about how our down paymen…

https://t.co/PUSg59sPu4

RT

@alexlofton

:

#SF

voters: TODAY IS ELECTION DAY! VOTE! Prop E in particular is an important measure on housing for educators in the city.…

"Being a former teacher, she understood the chaos with the job, the balancing act, and was patient & flexible... Sh…

https://t.co/AnQNkUibDl

RT

@aoakes4

: Economically thriving cities such as DC are grappling with making home ownership feasible for educators in the communities whe…

RT

@EagleBankCorp

:

#PressRelease

🗞️ EagleBank Announces Participation in Program Helping Educators Buy Homes. Bank Partners With @LandedHom…

Wishing you all treats and no tricks today! Happy Halloween from Team Landed!