The GroundTruth Project
Model & Strategy
The GroundTruth Project is a non-profit media organization that supports a new generation of digital storytellers to tell the most important stories of their generation. GroundTruth seeks to build the capacity for freedom of expression in the United States and developing countries around the world by building reporting teams that work together across different media platforms and cultural backgrounds. The work these top, emerging journalists produce is distributed to a wide audience through GroundTruth's unique network of editorial partners, including PRI The World, PBS NewsHour, FRONTLINE, NOVA, The Atlantic and others. GroundTruth focuses on issues of social justice including human rights, freedom of expression, emerging democracies, the environment, religious affairs and global health.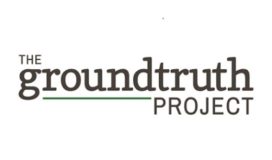 Founded: 2013
Social Justice
Location of work: Domestic, International
The GroundTruth Project
Boston, MA
Finding solutions and exposing injustice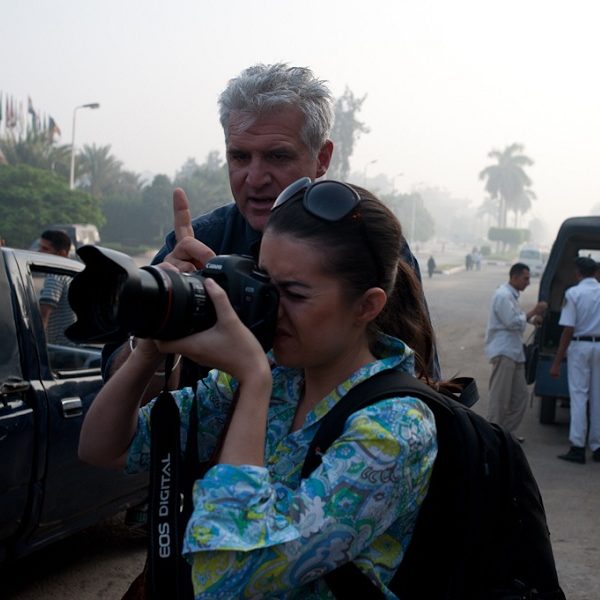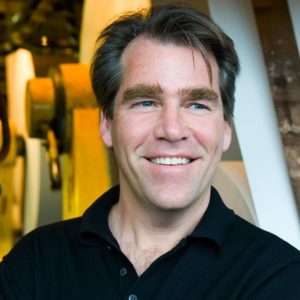 Meet Charles Sennott
Charles M. Sennott is the Founder and Executive Director of The GroundTruth Project. An award-winning foreign correspondent, author, editor and entrepreneur, Sennott has reported on the front lines of wars and insurgencies in at least 15 countries, including the 2011 revolution in Cairo and the Arab Spring. Throughout a career that spans 30 years, Sennott has consistently broken new ground in building award-winning teams that report across platforms in print, video, audio and where they all come together on the web.
Sennott's deep experience reporting internationally led him to launch The GroundTruth Project in 2014 and to dedicate himself to training the next generation of international journalists for the digital age. GroundTruth is a non-profit based at the PBS flagship, WGBH in Boston. Sennott is also the Co-Founder and Executive Editor of GlobalPost, an award-winning news website which merged with Public Radio International's The World in 2015 and is also based at WGBH. Sennott recently completed the one-year Sulzberger Executive Leadership Program at Columbia University's Graduate School of Journalism.
At GlobalPost, which launched in 2009, Sennott sought to produce a new, online source of original international reporting at a time of diminished foreign coverage by traditional American media. Sennott built a stellar team of editors and correspondents who went on to win honors from the Overseas Press Club, the Polk and Peabody awards as well as the RFK Award for Human Rights Reporting. GroundTruth has also been recognized for its excellence with an Edward R Murrow Award for its reporting in Afghanistan and the Online News Association award for investigative reporting for an ICIJ series on the World Bank. Sennott also served as a correspondent for PBS FRONTLINE on two documentaries on Egypt and the Arab Spring, one of which received an Emmy.
Before joining GlobalPost, Sennott was a longtime foreign correspondent for The Boston Globe. He served as the Globe's Middle East Bureau Chief based in Jerusalem from 1997 to 2001 and as Europe Bureau Chief based in London from 2001 to 2005. He is the author of two books, "The Body and The Blood" and "Broken Covenant," and a co-author of two others.
In 2005, Sennott was awarded the prestigious Nieman Fellowship at Harvard University. In the fall of 2006, he returned to the Globe newsroom as a Staff Writer for Special Projects where he did pioneering work in multimedia. His print reporting has won numerous journalism prizes including the prestigious Livingston Award for National Reporting and the Foreign Press Association's "Story of the Year," and he was named a finalist for the Goldsmith Prize for Investigative Reporting by Harvard University's Shorenstein Center. Sennott has served as a juror in the "International Reporting" category for the Pulitzer Prize. He also sits on the boards of the Overseas Press Club Foundation, the International Press Institute, and the Frontline Club of London.
Sennott has been a frequent analyst on the Middle East and religious extremism for the BBC, CNN, the PBS NewsHour and NPR. His commentary is featured weekly on WGBH News. Sennott is a sought-after public speaker who has given talks at the Council on Foreign Relations, the Salzburg Global Seminar and the Newseum. He has also delivered formal lectures at Harvard, Columbia, Dartmouth, University of Southern California, University of Massachusetts, Amherst, Beijing University and Providence College where he delivered the commencement address and was awarded an honorary doctorate for his reporting on religion amid conflict.
He is a graduate of the University of Massachusetts at Amherst (BA, History) and of Columbia University's Graduate School of Journalism (MS).
Impact
GroundTruth has supported nearly 300 emerging journalists from 30+ countries to cover in-depth, social justice issues. Two-thirds are women and well over half are from the places in which they are reporting. GroundTruth's Report for America program is scaling rapidly to revitalize local news across 48 states and Puerto Rico. GroundTruth's work has produced award-winning, multimedia projects that shape a national dialogue on issues ranging from income inequality to climate change to human rights.
GroundTruth has helped its alumni land full-time positions in top news organizations, including AP, NPR, BBC, CBS 60 Minutes, VICE, MSNBC, Huffington Post, and others. Report for America's goal is to scale the operation and place 1,000 local reporters in under-covered communities in America over the next four years.