GreenWave
Model & Strategy
GreenWave is supporting a new generation of restorative ocean farmers and building the foundation for a new blue-green ocean economy that creates jobs, mitigates climate change and grows healthy food for local communities. Their 3D Ocean Farming system, which won the 2015 Buckminster Fuller Challenge, grows a mix of native seaweeds and shellfish that require zero inputs – making it the most sustainable form of food production on the planet – and simultaneously sequesters carbon and rebuilds marine ecosystems. Since their farms sit below the surface and leverage the entire water column, they produce high yields with minimal aesthetic impact and a small footprint. They create communal, not privatized, spaces by welcoming residents to boat or fish on our farms. Their crops are used as food, fertilizer, animal feed, biofuel and more. This farming model also has a low barrier to entry: anyone with 10 acres, a boat and $20,000 can be up and running within one year.
GreenWave was founded in 2014 to replicate this model. They're laying the foundation for a just, restorative and resilient ocean economy that meets the needs of both people and the planet. They work in three areas: farmer training, policy development, and R&D. Their training program provides new ocean farmers with permitting support, hands-on technical assistance, donated Patagonia gear, free seed, small startup grants, and introductions to guaranteed buyers. Their policy and R&D programs are developed in partnership with a range of private and public institutions. GreenWave believes this is the first opportunity in generations to "do food right" by embedding justice, equality and climate mitigation into the DNA of the new ocean economy. GreenWave views our oceans as a blank slate, allowing us to take the lessons learned from the missteps of industrial agriculture and aquaculture, and build a system from the bottom up that ensures we can all make a living on a living planet.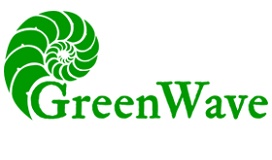 Founded: 2014
Environment & Climate Change
Location of work: Domestic, Northeast
GreenWave
43 E Pearl Street
New Haven, CT 06513
Growing good, local food for local communities.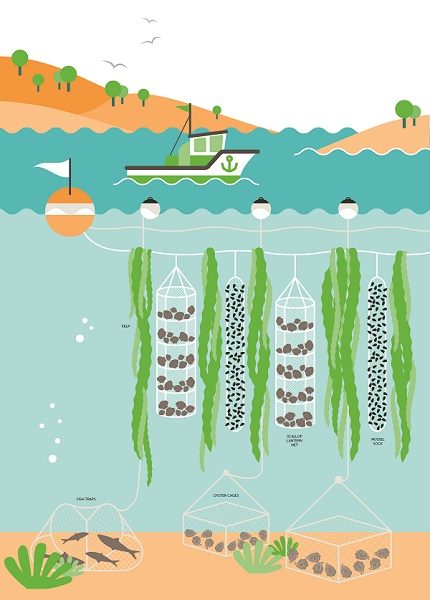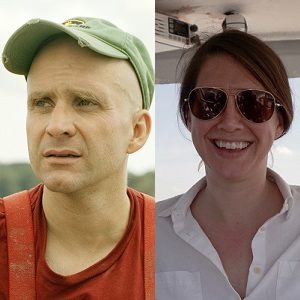 Meet Bren Smith & Emily Stengel
Bren Smith is the Executive Director and Co-Founder of GreenWave, and the owner of Thimble Island Ocean Farm. A lifelong commercial fisherman since the age of 14, Bren pioneered the development of restorative 3D Ocean Farming, which is designed to restore ocean ecosystems, mitigate climate change, and create blue-green jobs for fishers and others — while ensuring healthy, local food for communities. Bren's work as a 3D Ocean Farmer has been profiled by CNN, Google Food, The New Yorker, Bon Appetit, and others. His writing has appeared in the New York Times and National Geographic. In 2013, Smith was chosen as one of six "Ocean Heroes" by Oceana and Future of Fish's "Ocean Entrepreneur" of the year. He is an Ashoka and Echoing Green Fellow.
Emily Stengel is the Deputy Director and Co-Founder of GreenWave. With a background in food industry management and agricultural research, Emily brings experience with and knowledge of the struggles faced by land-based producers. She's committed to bringing lessons learned from land to the creation of a new blue-green economy, supporting sustainable livelihoods on the water and making the sure the barriers to entry for new restorative ocean farmers are low. Emily has an M.S. in Community Development and Applied Economics from the University of Vermont.
IMPACT
GreenWave has supported over 70 farmers and entrepreneurs in NY, CA, AK, and WA, developed an online farming toolkit, incubated kelp carbon, sensor, fertilizer and feed projects, and steered $2 million of investment into industry expansion. They've also partnered with First Nations to leverage ocean farming for frontline climate resilience.
GreenWave's polyculture vertical farming system grows seaweeds and shellfish that require zero input—making it the most sustainable form of food production on the planet—while sequestering carbon and rebuilding reef ecosystems.
Building on this success, GreenWave's goal is to plant 1 million acres of restorative species in the next 10 years.
Today's the last day to order sugar kelp seed from the GreenWave hatchery! Farms in CT, RI, NY, and MA (south of th…

https://t.co/nsyLdeeAPO

Are you a farmer in Southern New England looking for sugar kelp seed for the upcoming season? GreenWave's hatchery…

https://t.co/W4Yy03AnSu

RT

@pewenvironment

: Invasive purple sea urchins have devastated the once massive bull kelp forests in waters off northern California, leavi…

We're hiring! Seeking a FT Office Coordinator to support day-to-day operations of the organization and manage the o…

https://t.co/cENBaVxY4h

Are you a farmer looking to line up buyers for next year? A buyer wanting to source seaweed for your product? Seawe…

https://t.co/JPrhKDVK6j

"Boy, what a nice experience. I had a strange feeling that day and it didn't click until I got in my car. I trained…

https://t.co/gT9hwlplfW

RT

@EDFOceans

: New funding for the Connecticut Kelp Innovation Center will help increase kelp processing capacity & expand access to the in…

This season we tested new kelp harvest bags on the GreenWave farm. The design is: ✅ Affordable to make ✅ Practical…

https://t.co/OqugYTnJ1C

We welcome Dr. Charlie Yarish as Chief Scientist! He will advise on the scientific underpinnings of our kelp hatche…

https://t.co/NOZR7cTWZu

We're Hiring an Assistant Farm Manager to support all farm activities. This CT-based position will split time betwe…

https://t.co/GgecYESHnn

RT @UrbanOceanLab: Happy

#WorldOceanDay

! Did you know our ocean offers powerful solutions in the fight against climate change? Keep reading…

RT

@seaweed_first

: Missed some of the

#Seaweed

Around the Clock sessions? You can still catch up and replay! Join our live expo until 3rd…

"The study demonstrated that the deployment of kelp on an oyster farm combats ocean acidification and therefore hel…

https://t.co/7iwPuDz5FA

Looking To Bolster The Environment And The Economy, Farmers And Scientists Cultivate A Viable Kelp Industry…

https://t.co/8dNhu4nzZt