Green City Force
Model & Strategy
Green City Force's mission is to break the cycle of poverty, preparing urban young adults to succeed in their chosen careers by engaging them in service, training and work experiences related to the clean energy economy. In doing so, they encourage participants to lead socially and environmentally responsible lives. Green City Force envisions a "green city" built on principles of sustainability, social, economic and environmental justice.
To achieve this vision, they work through a model city-wide Clean Energy Corps in New York City that reduces greenhouse gas emissions, inspires passion for sustainability and service, stimulates the demand for green services, and creates ladders to careers in the green economy for young people living in poverty. Green City Force's ambition is that national service directed at reducing green-house gas emissions and improving the environment becomes an avenue to prosperity for generations of urban youth, as well as a means to build a culture of sustainability that can drive the growth of the green economy.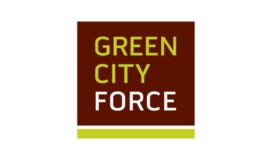 Founded: 2009
Economic Empowerment
Location of work: Domestic, Northeast
Green City Force
Brooklyn, NY
Service. Training. Sustainability. Justice.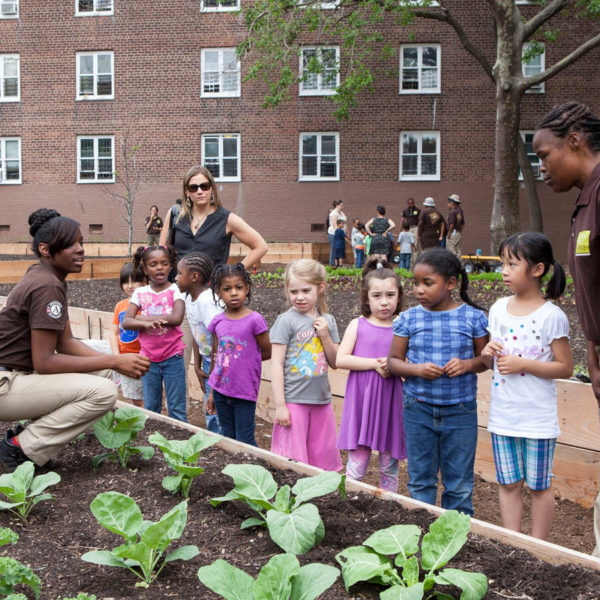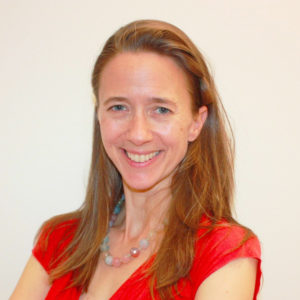 Meet Lisbeth Shepard
As an Echoing Green Fellow in 1993, Lisbeth Shepard co-founded Unis-Cité, the leading national service corps in France which engages over 1000 corps members in 27 cities and has inspired national civilian youth service legislation. Before founding Green City Force in 2009, Lisbeth served as chair of the national Clean Energy Corps Working Group at Green for All and worked with the After Prison Initiative of the Open Society Institute on the development of the Civic Justice Corps. Lisbeth, a graduate of Yale University, is co-author of the book Demain Le Service Civil.
IMPACT
GCF's graduate-driven social enterprise—the Illuminators—has employed over 100 alumni on the country's largest multifamily energy retrofit, ensuring that young residents connect to jobs created through this historic investment.
GCF is launching the next phase of our work: Ecohubs powered by Green City Force for health, sustainability, and closed-loop systems in public housing communities that keep young adult residents and their career paths at the center.
Since 2009, GCF has run 20 cohorts, graduating a total of 502 students. Of the graduates, 80% have been placed in work or school within six months. GCF has accomplished a 96% placement rate by six months in the past 3 years. GCF's model inspired PowerCorps PHL, Philadelphia's green jobs & service corps, which serves 100+ members annually.