Green City Force
Model & Strategy
Green City Force's mission is to break the cycle of poverty, preparing urban young adults to succeed in their chosen careers by engaging them in service, training and work experiences related to the clean energy economy. In doing so, they encourage participants to lead socially and environmentally responsible lives. Green City Force envisions a "green city" built on principles of sustainability, social, economic and environmental justice.
To achieve this vision, they work through a model city-wide Clean Energy Corps in New York City that reduces greenhouse gas emissions, inspires passion for sustainability and service, stimulates the demand for green services, and creates ladders to careers in the green economy for young people living in poverty. Green City Force's ambition is that national service directed at reducing green-house gas emissions and improving the environment becomes an avenue to prosperity for generations of urban youth, as well as a means to build a culture of sustainability that can drive the growth of the green economy.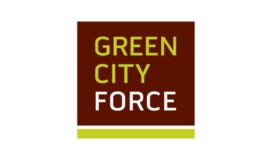 Founded: 2009
Economic Empowerment
Location of work: Domestic, Northeast
Green City Force
630 Flushing Avenue, 8th Floor
Brooklyn, NY 11206
Service. Training. Sustainability. Justice.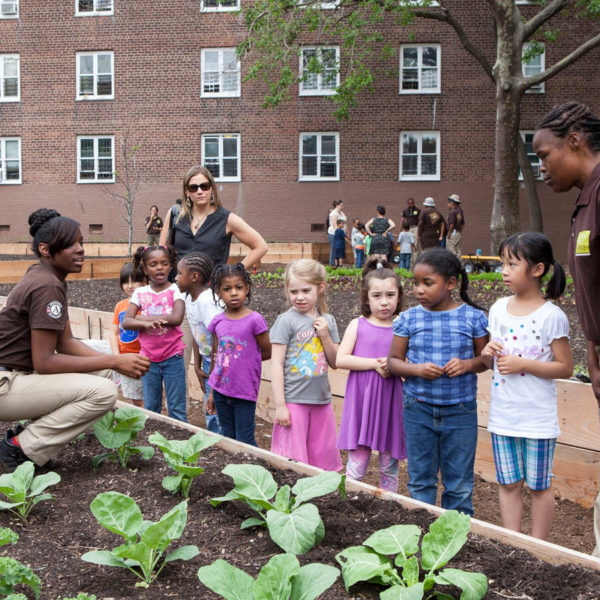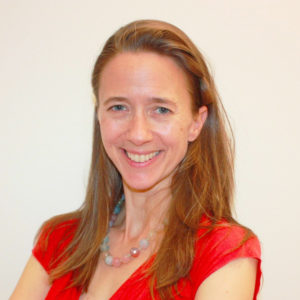 Meet Lisbeth Shepard
As an Echoing Green Fellow in 1993, Lisbeth Shepard co-founded Unis-Cité, the leading national service corps in France which engages over 1000 corps members in 27 cities and has inspired national civilian youth service legislation. Before founding Green City Force in 2009, Lisbeth served as chair of the national Clean Energy Corps Working Group at Green for All and worked with the After Prison Initiative of the Open Society Institute on the development of the Civic Justice Corps. Lisbeth, a graduate of Yale University, is co-author of the book Demain Le Service Civil.
IMPACT
In 2018, GCF's graduate-driven social enterprise, the Illuminators, employed over 76 alumni on the country's largest multi-family energy retrofit, ensuring that young residents connect to jobs created through this historic investment.
Since 2009, GCF has run 18 cohorts, engaging nearly 700 young adults with 80% of grads placed in work or in school within six months. GCF's model inspired PowerCorps PHL, Philadelphia's green jobs and service corps, serving 100 members annually.
GCF teams have reached 10,000 public housing residents with energy education and built the first urban farm in NYC public housing.
RT

@NYCETC_org

: 9/9 A tremendous THANK YOU to the 80+ business & human service leaders who spent hours & hours on Zoom calls & inside googl…

RT

@NYCHA

: Hey Staten Island residents—looking for a way to take a next step in your career while giving back to the community? Consider at…

RT

@NYCHA

: Through

@GreenCityForce

's Urban Farm Corps,

@NYCHA

residents get PAID hands-on training in gardening. Learn more in a virtual in…

RT

@weact4ej

: The Queens Gazette showcased Community Power, a community solar project WE ACT is working on with partners including @solaron…

RT

@NYCMayorsOffice

: We tested 30,000 New Yorkers a day for COVID-19, and you can get tested too! The test is FREE and easy. Find a site n…

RT

@Collin_OMara

: Completely lost in the coverage of today's unemployment report is that youth job losses are still off the charts, especia…

"We decry racism in all of its forms, and we have a moral obligation to address and undo racism through and in our…

https://t.co/a0SUGI434p

RT

@NYCImmigrants

: Vous devez faire un test de dépistage du

#COVID19

si vous: • Présentez des symptômes du COVID-19 • Êtes en contact étr…

RT

@NYCImmigrants

: You should get a

#COVID19

test if you: • Have COVID-19 symptoms • Come in close contact with someone who is confirmed…