FoodCorps
Model & Strategy
School is where kids grow and learn—physically, academically, and emotionally. For many kids, it's also the place where they eat as many as two out of three of their daily meals, and where they build relationships with food that will last a lifetime. Too often, systemic racism and classism impact both kids' access to food and their opportunities to learn about it, though access to nourishing meals is a foundation for every child's ability to learn. We can set kids up for greater success—at school and throughout their lives—by ensuring that schools provide them with nourishing meals, comprehensive food education, and culturally affirming experiences with food.
FoodCorps works in schools to get kids excited about eating fruits and veggies, support school nutrition staff in getting nourishing meals on the lunch tray, and create welcoming school environments for kids of all cultures and identities. Our hands-on, place-based education and culturally responsive teaching help to meet the needs of all learners, support kids' social and emotional growth, and help teach academic concepts, too. By investing in nutritious school meals, hands-on food education, and affirming experiences with food, we can create a future in which every child, in every school, experiences the joy and power of food.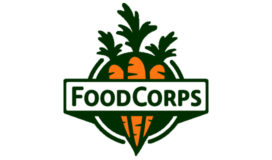 Founded: 2010
Food & Agriculture
Location of work: Domestic, Northeast, West Coast, Midwest, Southwest, Southeast
FoodCorps
New York, NY
Connecting kids to real food. Helping them grow up healthy.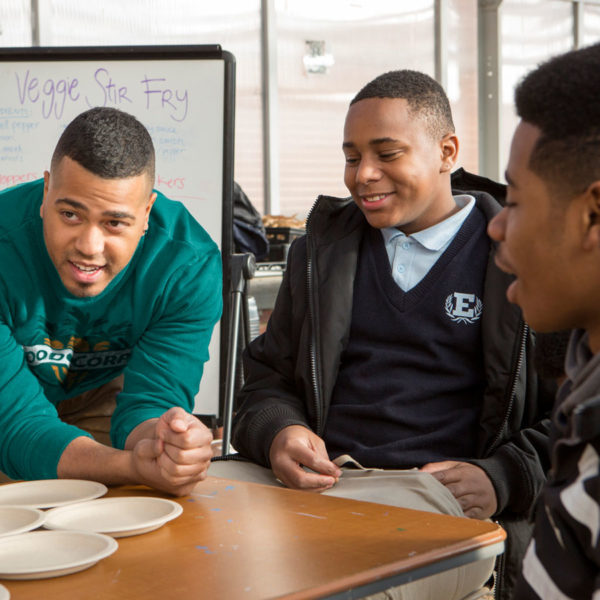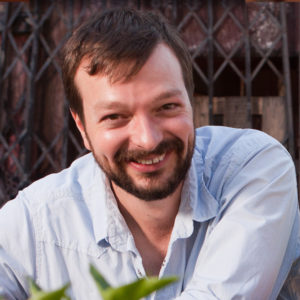 Meet Curt Ellis
Curt Ellis began working with the five other founders of FoodCorps in 2009. With colleagues Debra Eschmeyer, Cecily Upton, Crissie McMullan, Jerusha Klemperer and Ian Cheney, Curt led an 18-month planning process that engaged more than 10,000 stakeholders in developing the FoodCorps model. Rather than being designed from the top down, their school food solution emerged from the grassroots up: a national organization that local voices shaped according to their needs.
Curt's passion for food and agriculture is rooted in his childhood in Oregon. He developed his interest at The Mountain School and Yale and then moved to Iowa to investigate the role of subsidized commodities in the American obesity epidemic. The film he co-created there, King Corn, won a George Foster Peabody Award, helped bring national press attention to the Farm Bill, and reached an audience of millions in theatres and on PBS. Curt also produced The Greening of Southie (Sundance Channel, 2008) and used his Food and Community Fellowship to launch the mobile school garden project, Truck Farm, and direct the sequel to King Corn, Big River (Discovery, 2010).
IMPACT
In the last school year, FoodCorps' 228 corps members reached 167,893 children, led 42,990 hands-on lessons and 3,260 taste tests, tended 529 school gardens, and activated thousands of community volunteers in support of healthy school food environments.
External evaluation by Columbia University showed that students who get more of FoodCorps' hands-on learning eat triple the fruits and vegetables compared with peers in low-implementation schools.
Three in four FoodCorps' alumni are pursuing careers of impact that advance FoodCorps' goal of nurturing a nation of healthy children—such as education, school foodservice, and policy and advocacy; upward of one in three alumni are hired each year by a FoodCorps school or partner after service, often in jobs created for them.