Food Forward
Model & Strategy
Food Forward is a highly innovative 501(c)(3) non-profit organization whose mission is to rescue fresh local produce that would otherwise go to waste, connecting this abundance with people in need and inspiring others to do the same. Food Forward was born in 2009 when Executive Director Rick Nahmias realized the vast amount of wasted fruit he saw in his own neighborhood could become a sustainable source of fresh and nutritious food for food insecure populations. With only two volunteers and a single backyard, over 800 pounds of fruit was produced from the first "pick." Food Forward now focuses our efforts on three primary produce recovery programs:
Backyard Harvest – This Food Forward flagship program connects nutritious unused fruit with direct service agencies, bringing fresh produce to those in need and promoting community awareness of this excess fruit as a means to combat hunger. This program conducts 100% volunteer-driven picks on private properties and public spaces throughout Los Angeles, Ventura, and Santa Barbara Counties.
Farmers Market Recovery – The 140 farmers markets held on a weekly basis throughout Los Angeles County provide an untapped source of excess produce of the highest quality. Food Forward offers the only formal, market-endorsed donation system for farmers wanting to help fight hunger with their unsold produce.
Wholesale Produce Market Recovery – While Food Forward has done periodic ad hoc produce recovery at the Downtown Los Angeles Wholesale Produce Market since 2009, we launched a more systematic program in 2014. This recently refined program rescues fresh, unsold produce from wholesale vendors.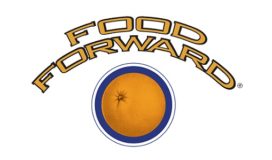 Founded: 2009
Food & Agriculture
Location of work: Domestic, West Coast
Food Forward
7412 Fulton Ave
#3
North Hollywood, California 91605
Harvest Food. Fight Hunger. Build Community.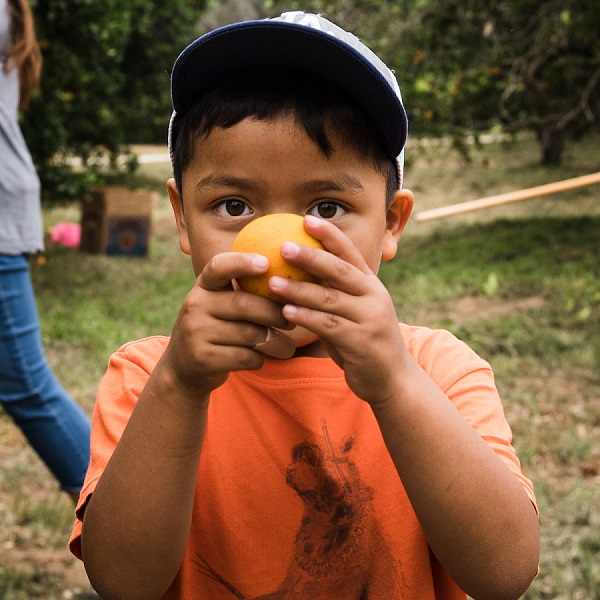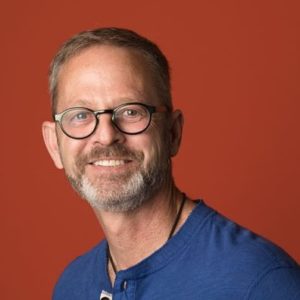 Meet Rick Nahmias
Before founding Food Forward in 2009, Rick Nahmias was an award-winning photographer and writer who focused on the faces and stories of marginalized communities. His formal training as a cook, along with his exploration of California's agricultural workforce in his body of work entitled "The Migrant Project: Contemporary California Farm Workers" gave him a deep appreciation of and involvement in both the gourmet cooking and the food justice worlds. These varied interests, along with his conviction that access to healthy fresh nutritious food is a human right, culminated in him coming aboard as full-time Executive Director of Food Forward in 2011.
He's spoken internationally on food justice issues, and his work has been profiled in dozens of publications including The Guardian, Sunset Magazine, and The Los Angeles Times. Rick has been named a regional delegate to the Slow Food/Terra Madre Conference in Torino, a Ralph M. Parsons Fellow, a Food Champion by LA City Council, and was a solo presenter at the 2014 SXSW Eco Conference. A 2010 winner of the LA Social Venture Fast Pitch, in 2015 Nahmias was chosen from over 135 past participants to represent Los Angeles in the inaugural National Fast Pitch competition in Austin, TX and was awarded the Innovation and Audience awards. In 2016 he received an inaugural Trailblazer Award by the International Association of Culinary Professionals. Rick serves on the Leadership Board of the LA Food Policy Council, and the Steering Committee for the Los Angeles County Food Recovery Initiative.
IMPACT
In 2018, Food Forward's programs helped feed an estimated 1.75M people. Food Forward donated directly to over 200 hunger relief agencies, and 1,600 additional agencies indirectly.
All produce is delivered within 48 hours of rescue and donated 100% free of charge.
Food Forward hosts an average of over 160 volunteer harvest and gleaning events each month, increasing awareness of food waste and giving our community the opportunity to help feed their neighbors in need.
By diverting over 22.6M pounds of produce from landfills, Food Forward prevented 8,500 metric tons of carbon equivalent, which is equivalent to removing 1,815 passenger vehicles from the road.