Food for Education
Model & Strategy
Food for Education provides high quality, nutritious meals to students in Kenyan public primary schools to improve their nutrition and education outcomes. They use a social enterprise model that caters healthy and convenient meals to Kenyan corporates and private institutions and uses the profits to provide the nutritious lunches that keep children in school, improve their learning ability and opportunities to use education as a means to break out of the cycle of poverty.
1 in 4 Kenyan children are stunted due to chronic undernutrition and it is estimated that 60% of children in Kenyan public schools are not getting adequate nutrition. Food for Education is feeding Kenya's future by working towards providing lunches to 43% of Kenya's population who are of primary school age. From sourcing food directly from Kenyan farmers, preparing and distributing from central kitchens, their model where change is locally owned and funded puts Kenyan citizens in the center of providing critical nutrition to school children.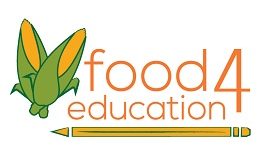 Founded: 2012
Education
Location of work: International, Africa
Food for Education
P.O BOX 65737-00607
Nairobi, Kenya
Improving the lives of vulnerable school children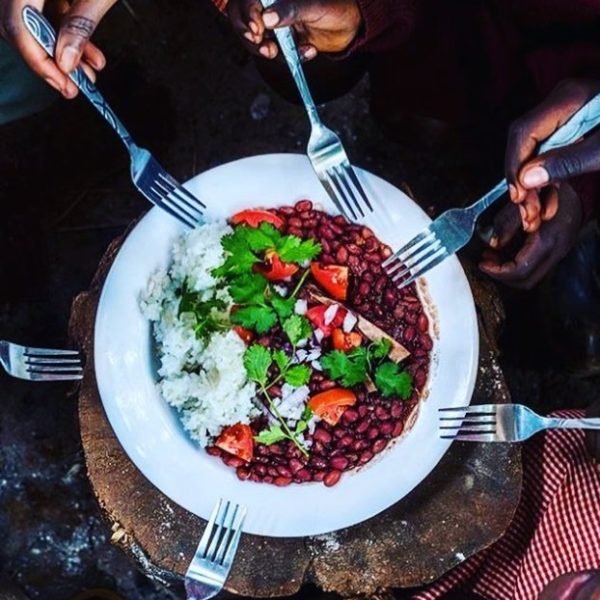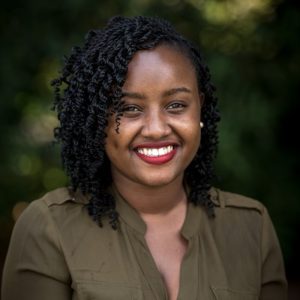 Meet Wawira Njiru
Born and bred in Kenya, Wawira witnessed first-hand, the impact lack of education opportunities can have on generations. She is inspired by her mother who grew up in one of Kenya's toughest slums and overcame poverty through education. She believes that all children, no matter where they come from should have the opportunity to access education. She founded Food for Education in 2012 while doing her Nutrition degree at the University of South Australia to address the inequality in education in her community in Kenya due to inequality in food access. Children cannot learn while hungry and Wawira has made it her mission to ensure that Kenyan children don't have to.
Wawira is interested in development issues, especially how access to food influences education outcomes and how change in Africa can be led from within. She has been recognized as a Spark International changemaker 2012, Transform Nutrition 'Nutrition champion' 2013 and a Hunger Free Ambassador. In 2016, she was also selected as one of 25 young Africans Leading in Public Life by the University of CapeTown and in 2017 as one of 16 participants of the Global Social Benefit Institute Accelerator Program run by the Miller Centre at Santa Clara University. She is also a Stanford d school scholar and the recipient of the University of South Australia's alumni award 2017.
IMPACT
Over the past two years Food for Education has multiplied by 10 the number of schoolchildren it feeds each day and to date has provided more than 500,000 meals to 7,000 students.
Food for Education's school feeding intervention has led to improved nutrition, better school attendance and performance, and higher high school transition rates. Through 2017, the average yearly test performance among students who received meals increased 72%, while 96% of students who received meals continued on to high school (compared to 60% of those not receiving meals).
With schools re-opening pushed until January 2021, kids who rely on school meals are at risk of hunger. Now more th…

https://t.co/Tp8TPysSPK

"My favorite subject is Maths. I want to own a shop when l grow up.I love skipping rope and I also love the githeri…

https://t.co/1Jsf7exJMu

Since March, it's been difficult for Margaret to get any job that feeds her and her daughter. They survive on sh 20…

https://t.co/xzuWYIK6AE

"I'm taking care of my 2 grandkids. My daughter, who was their mother, passed away a year ago. She had cancer which…

https://t.co/z7SGUlvSdm

Since schools were ordered shut due to COVID-19, we have provided food packages that have ,now, provided close to 1…

https://t.co/2zeUZQbUr2

RT

@wawiranjiru

: 3 days later. Food packages distributed will serve hundreds of thousands of meals for families. Efficient, tech based sy…

"I have 3 children. I'm a construction worker and l sell clothes on the side. I'm happy because this food we've bee…

https://t.co/MAIRilwoQe