FlyWire
Model & Strategy
Regulatory regimes and certification standards are rapidly expanding to address the critical need for sustainable management of the world's fisheries and consumers' demand for sustainably sourced seafood. However, traditional regulatory compliance practices and certification standards for monitoring fishing boats are ineffective at scale and serve as barriers to widespread adoption of sustainable practices.
FlyWire has reimagined catch monitoring technology with its cutting-edge, all-in-one miniature cameras + software and analytics to overcome these barriers. Founded in 2014, they provide technology to track what happens on an individual fishing vessel, such as where the vessel sails, where it fishes, what is caught, and how much, seamlessly capturing critical fisheries data at sea. FlyWire's innovative software blends AI and human brainpower to build comprehensive catch reports, meeting certification and compliance standards twice as fast. Their analytics provide performance feedback to improve data quality and operational efficiencies, boosting the vessel's bottom line. FlyWire's monitoring and reporting technology is a crucial solution that can increase the amount of verifiably sustainable seafood being harvested across the world's wild-capture commercial fisheries.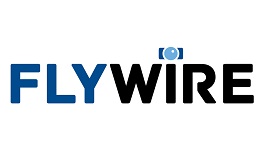 Founded: 2014
Environment & Climate Change
Location of work: International
FlyWire
Lexington, KY
Seafood traceability on the water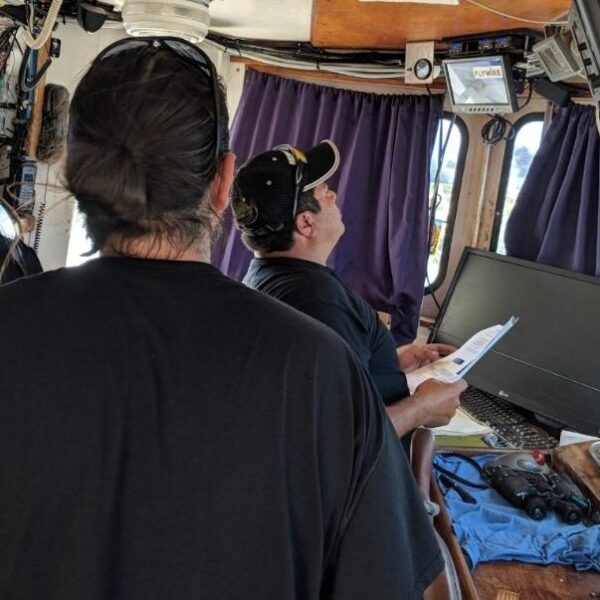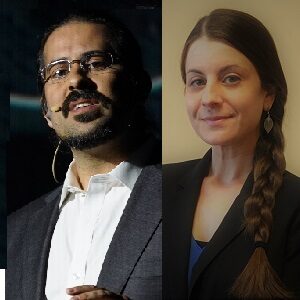 Meet Jacob Isaac-Lowry & Sarah Alessi
Jacob Isaac-Lowry, co-founder & CEO, is a seasoned, entrepreneurial mechanical engineer with expertise in hardware and lean manufacturing. He has worked with several manufacturing companies and has led a design firm and an online education company specializing in teaching lean production methods. Through a diversity of professional experiences early in his career, Jacob identified his passion for developing the necessary tools and systems for people working to solve key process and production problems to succeed. Relentlessly curious and with a deep sense of obligation, he finds reward in untangling intractable challenges and empowering constituencies to achieve the meaningful cultural change they deserve.
Sarah Alessi, co-founder & COO, is an experienced marine biologist specializing in species that frequently become by-catch, such as turtles and dolphins. She has led protected species research, conservation, and by-catch strategies at NOAA and is highly motivated to improve the health of our marine ecosystems at a systemic level. Her deep passion for solving big problems – for people and the planet – grew from her work with sea turtles, birds, and bats – as well as the communities connected to them. She saw that conservation often overlooks its most valuable assets – humans – and that truly transformational and equitable conservation solutions happen when all voices are heard and respected.
Impact
FlyWire focuses on collecting data that will directly lead to improved management of global fish stocks. These impacts include improving: (1) the quality of fishing regulations and reducing their cost to industry and (2) the accuracy of fisheries stock assessments to enhance agreement in sustainable catch limits.
FlyWire pursues these primary impacts while simultaneously facilitating transparent conversations amongst stakeholders to ensure equitable utilization of shared marine resources.
Too often, the very communities closest to a conservation problem are not included in designing and implementing the very solutions meant for them. For this reason, FlyWire's core values are centered on equity for fishery stakeholders, transparency in their work, and developing solutions alongside industry partners.