Collaborative for Fresh Produce
Model & Strategy
The Collaborative for Fresh Produce (CFP) is a game-changing solution to put more fresh produce into food banks and onto the plates of their beneficiaries. CFP works directly with growers to source fresh produce that would otherwise be rejected by retailers and often goes to waste. They obtain the produce at a low or zero cost, and manage the logistics of getting it to food banks, "breaking bulk" into shipments that are the right size and mix for each individual community. CFP believes that the solution for getting more fresh produce to hungry people is through the use of technology and supply chain expertise rather than through adding more warehouses. The CFP grew from a pilot program managed by Feeding Texas, the state association of food banks and an affiliate of the country's largest hunger relief organization Feeding America.
To drive continued growth and expand beyond Texas, CFP was established as a new independent entity on May 1, 2018. In June 2019, Feeding America recognized CFP's pioneering work and became its lead investor. Together, Feeding America and CFP are developing a national model for our country's agricultural community and its nationwide network of food banks.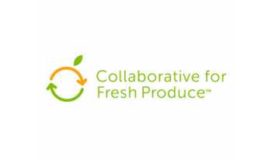 Founded: 2018
Food & Agriculture
Location of work: Domestic, Southwest
Collaborative for Fresh Produce
101 W Renner Rd
Suite 160
Richardson, TX 75082
Feeding, leading, strengthening until hunger is behind us.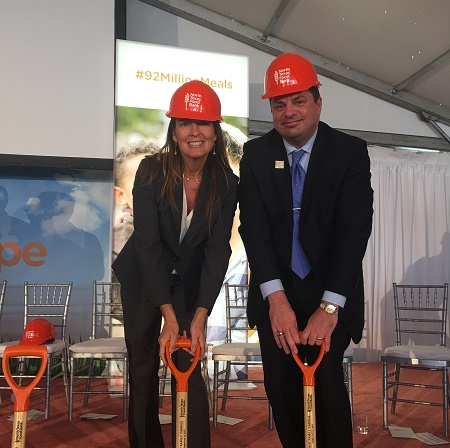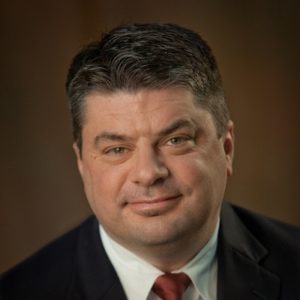 Meet Simon Powell
Simon Powell is the former COO for the North Texas Food Bank.  A successful supply chain and operations executive, Simon has developed execution and strategic planning expertise through his prior experience with Fortune 100 companies. In his role as COO, Simon manages all operations and information technology functions – and provides vision, leadership, and management to ensure that the Food Bank has in place the proper operational controls, administrative and reporting procedures, and systems.
Current CEO, Mike Meyer, is a Texas native with over 30 years of experience in the produce industry, from sales and distribution to operations and management. He has owned and operated a successful produce company, Gig M Farms, since 2012.
Mike joined CFP in 2020 coming from Feeding America and Feeding Washington, where he spent the last six years as a regional produce sourcer. During his tenure with Feeding Washington, Mike grew produce donations from 800,000 pounds to 10 million pounds.
IMPACT
Since May 1, 2018, CFP has recovered over 69 million pounds of produce and sent it to food banks.
CFP has grown beyond serving only Texas food banks and now regularly delivers produce to food banks in Louisiana, Arkansas, New Mexico, Georgia, Oklahoma, Indiana, Minnesota, and Colorado.
By 2022, CFP's goal s to ship more than 200M pounds of produce to food banks across the nation.