Fathers' Uplift
Model & Strategy
Traditionally, parental mental health services target mothers, especially during the prenatal and postpartum stages of parenthood. However, the mental health of fathers is often overlooked, even though the birth of a child presents significant life changes for them as well. Fathers' Uplift, the nation's first Outpatient Mental Health Clinic for Child, Paternal Health, and Male Engagement, was established to provide fathers with the clinical mental health care to more easily adjust to the challenges, emotions and needs of becoming and being a father. Today, Fathers' Uplift offers services to guide both men and families through three stages of fatherhood: pre-father education, fatherhood preparation and fatherhood re-engagement. The team's social work clinicians, who specialize in trauma, anger management, group counseling, individual counseling, and child and family counseling, provide clinical support to fathers and their families. The organization also leads fathers' retreats and provides coaching to fathers to help them overcome the challenges and barriers they may encounter that would prevent them from remaining engaged in their children's lives.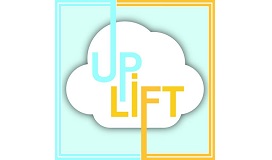 Founded: 2014
Health
Location of work: Domestic, Northeast
Fathers' Uplift
Boston, MA
We are obligated to help fathers overcome.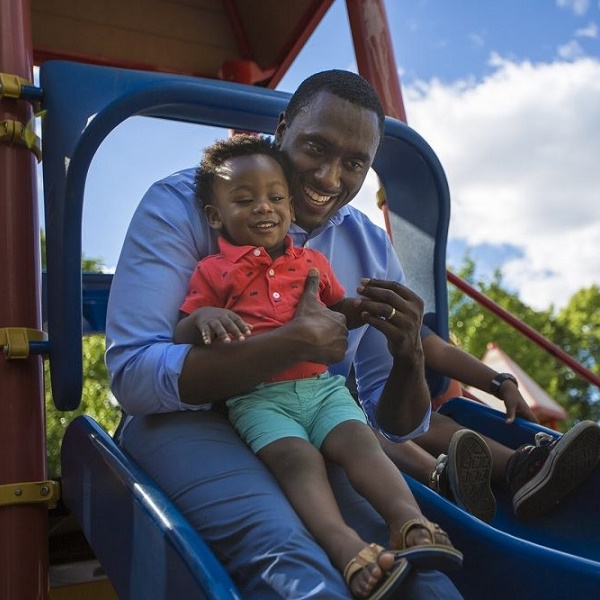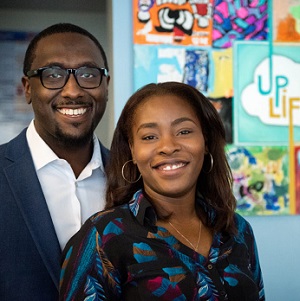 Meet Charles Daniels Jr. & Samantha Fils-Daniels
Charles Daniels Jr., Co-Founder and Executive Director received a Master in Social Work and a certificate in Urban Leadership from Simmons School of Social Work. He received the Herb Schneider Memorial Group Work Student of the Year award through the Association for the Advancement of Social Work Groups (AASWG) and was the only graduate student in the state of Massachusetts to receive the Albert Schweitzer Fellow for Life award in 2011. Charles was also selected as a 2019 Obama Foundation Fellow.
Samantha Fils-Daniels, Co-Founder and Chief Operations Officer, received her Master in Social Worker and a certificate in Adult and Child Trauma from Boston College. She is also a graduate of Harvard Kennedy School's Exponential Fundraising Course.
IMPACT
To date, Fathers' Uplift has worked with just over 3,000 men (and their families), 40% of whom are returning from prison and nearly 60% of whom are homeless.
Over a one-year engagement with a cohort of 80 ex-offenders, three quarters did not return to prison while in the Fathers' Uplift programs, saving the public over $1.22M in tax dollars from those fathers who did not recidivate.