EYElliance
Model & Strategy
EYElliance is a coalition of multi-sector public, private, NGO partners, and stakeholders that collaborate to address the global unmet need for eyeglasses.  The EYElliance secretariat was convened to call attention to the importance of the issue area and ensure it is appropriately prioritized by the international donor community, national governments and private sector with the goal of mobilizing new resources to solve the problem at scale.  The EYElliance secretariat and its members work across sectors to address the systemic barriers to increased access to, and adoption of, eyeglasses.  As a systems-level change agent, we function as a leader, convener, and coordinator to channel collective efforts and bring clarity and clear action to address the global unmet need for eyeglasses.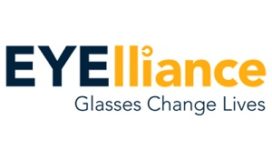 Founded: 2014
Systemic Poverty
Location of work: International, Africa, Asia, Latin America
EYElliance
New York, NY
Glasses change lives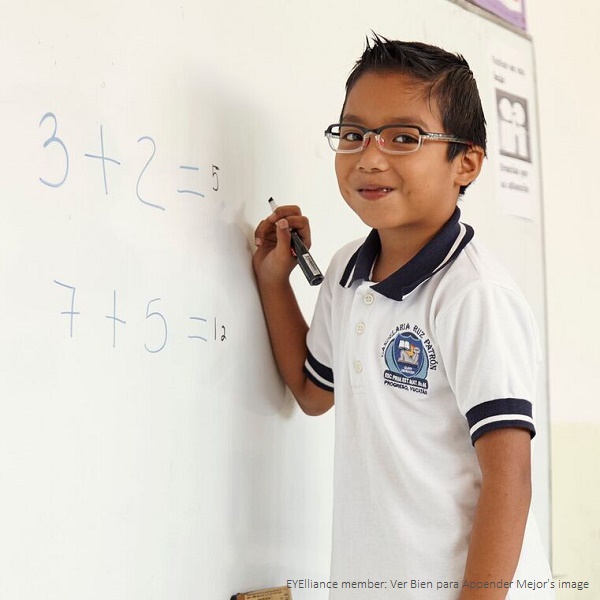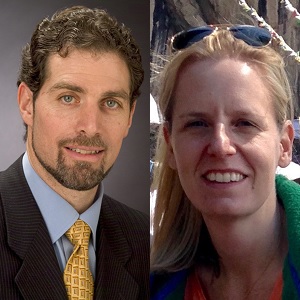 Meet Jordan Kassalow
Jordan Kassalow is the Founder of VisionSpring, and of the EYElliance.  Jordan also founded Scojo New York and the Global Health Policy Program at the Council on Foreign Relations.  Prior to his position at the Council, he served as Director of the River Blindness Division at Helen Keller International.  Jordan is a fellow of Draper Richards Kaplan, Skoll, Ashoka, and is a Henry Crown Fellow at the Aspen Institute. He was named one of the Schwab Foundation's 2012 Social Entrepreneurs, was the inaugural winner of the John P. McNulty Prize, and was recently was named to Forbes Impact 30. VisionSpring has been internationally recognized by the Skoll Foundation, the Aspen Institute, and the World Bank; is a three-time winner of Fast-Company's Social Capitalist Award; and a winner of Duke University's Enterprising Social Innovation Award.  Additionally, Jordan is a partner at Drs. Farkas, Kassalow, Resnick & Associates, a leading contact lens and laser specialty practice in Manhattan.  Jordan earned a Doctorate of Optometry from the New England College of Optometry and a Fellowship in Preventive Ophthalmology and Masters in Public Health from Johns Hopkins.
An early entrepreneur, Liz started her own independent record label while still in college.  After several years working in the music industry, Liz shifted careers and has spent the last 10 years working in international development with a focus on inclusive business and access to global markets.  Liz's personal interest in facilitating less developed countries' full participation in global markets stems her time from living and working with young entrepreneurs in East Africa.
In 2008 Liz organized a conference supported by the Ford Foundation to help build capacity in the East African music industry with artists and key music industry players from Uganda, Tanzania, and Kenya.  This initiative lead to a long-term consulting role with the UN Office of South-South Cooperation forwarding the work of the Creative Economy for Development Agenda.  In 2011 Liz joined VisionSpring as Director of Business Development where she and Jordan began their initial exploration of the viability of a cross sector collaboration to close the gap in access to eyeglasses on a global scale.
Liz graduated from the University of Vermont with a B.A. in Environmental Studies, is a member of the Explorers Club, and is a two time National Geographic Society grant recipient for her work documenting endangered song.
Impact
Co-authored Eyeglasses for Global Development: Bridging the Visual Divide with membership, published by the World Economic Forum.
Co-authored Eyeglasses for Global Development: Bridging the Visual Divide with membership, published by the World Economic Forum.
EYElliance's efforts led to the US government's allocation of $2.5M for a low-cost eyeglasses pilot program overseen by USAID.
Due to EYElliance's promotion of the issue area, at scale has launched with the prioritization of eyeglasses, along with wheelchairs, hearing aids, and prosthetics.
Launched Evidence Labs — country-level coalitions — to prove their theory of change that, (1) governments will integrate eyeglasses provision into national education plans and national community health worker initiatives and (2) By creating a critical mass of inclusive, investable optical businesses in a particular region they can accelerate the development of regional optical sectors capable of attracting development finance and private capital investment.
EYElliance Vision Champions include Sec. Madeleine Albright and Ellen Johnson Sirleaf, Former President of Liberia.