DIGDEEP
Model & Strategy
DIGDEEP is a unique human-rights non-profit working to ensure that every American has clean water, forever. In communities without clean, running water or basic plumbing, DIGDEEP empowers Americans to build and manage low-cost, locally-led projects that bring safe, hot-and-cold running water into homes, schools and community centers — like the award-winning Navajo Water Project. In communities that already have clean, running water, DIGDEEP designs experiences that help Americans form a deep and lasting connection to the water they often take for granted. Through field research, curricula, events, and digital activations, DIGDEEP helps people better understand and care for our water resources so that they'll last.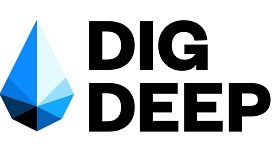 Founded: 2012
Systemic Poverty
Location of work: Domestic
DIGDEEP
Los Angeles, CA
Bringing running water to Americans who need it most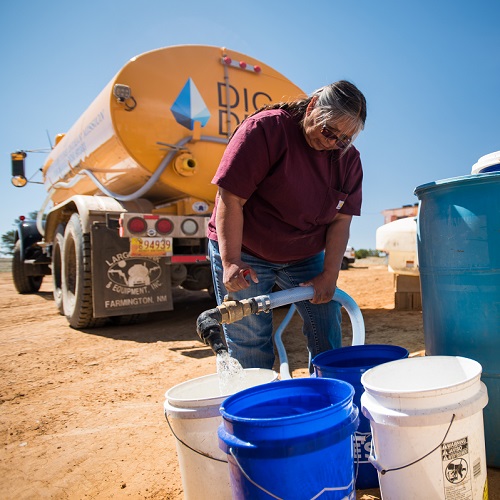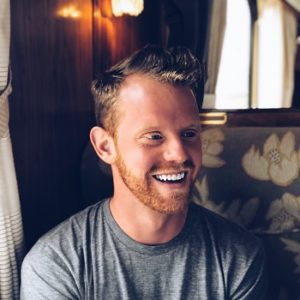 Meet George McGraw
George McGraw so loved the water as a boy that he'd swim until he was totally covered in wrinkles. Today, he's still all about water, as founder and CEO of DIGDEEP, the only WASH organization serving disadvantaged communities in the United States. Founded in Los Angeles in 2011, DIGDEEP believes access to clean water is a human right. Under George's leadership, it won the 2018 US Water Prize for its Navajo Water Project, which has brought clean, running water to hundreds of Native families across New Mexico, Arizona, and Utah. Now George is leading an effort with Michigan State University, the US Water Alliance, UMCOR and the Robert Wood Johnson Foundation to study the root causes of domestic water poverty, which still afflicts some 1.6 million Americans without access to running water or basic sanitation.
A graduate of Loyola University of Chicago, George went on to receive an M.A. in International Law and Conflict Management from the United Nations University for Peace. He has written on water policy for The New York Times, Los Angeles Times and The Nation, and spoken at events hosted by the Clinton Foundation, the Atlantic, and Ford. The UN Foundation named George one of its 17 "Local Globalists."
IMPACT
The Navajo Water Project has brought clean, running water to more than 250 homes across seven towns in rural NM and is being replicated in AZ and UT. The Project earned the 2018 US Water Prize.
DigDeep released the first-ever report of the water access gap in the United States, in partnership with Michigan State University, the U.S. Water Alliance, and the Robert Wood Johnson Foundation. This study reveals that ~$2 million Americans do not have running water delivered to their homes. The study explores the root causes of domestic water poverty in 6 "hotspots" across the country, including the California Central Valley, the Four Corners, Appalachia, the border colonias, rural Missouri and Alabama, and the areas surrounding San Juan, Puerto Rico. The results of this report will shape the goals and strategy of DigDeep in future years.
By working with partners, and empowering local communities, DigDeep is solving the problem of water scarcity in the US.