Detroit Justice Center
Model & Strategy
The Detroit Justice Center (DJC) works alongside communities to create economic opportunities, transform the justice system, and promote equitable and just cities. DJC recognizes that we cannot build cities that work for everyone without remedying the impacts of mass incarceration. DJC uses a three-pronged community lawyering approach—combining "defense, offense, and dreaming"—to serve individual clients, build economic power, and catalyze systemic solutions.
DJC's Legal Services attorneys help clients remain out of prison, hold onto jobs and stable housing, and keep their families intact. DJC's Economic Equity attorneys provide legal support for community land trusts, housing and worker cooperatives, community benefits agreements, and enterprises led by returning citizens. DJC's Just Cities Lab promotes restorative justice, divestment from jails and prisons, and reinvestment in community safety and well-being. The Lab is piloting Just City solutions that will ripple far beyond Detroit.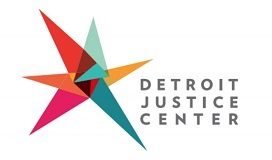 Founded: 2018
Social Justice
Location of work: Domestic
Detroit Justice Center
Detroit, MI
Working alongside communities to create economic opportunities, transform the justice system, and promote equitable and just cities.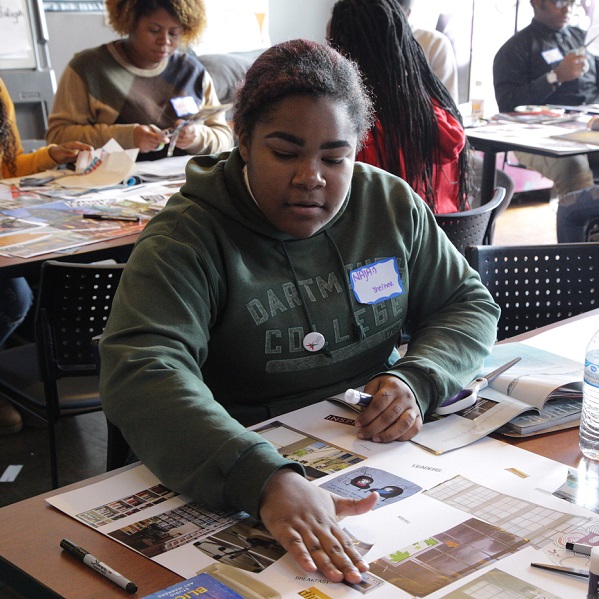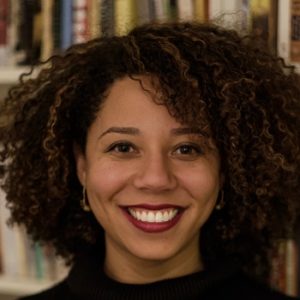 Meet Amanda Alexander
Amanda Alexander, founding Executive Director of the Detroit Justice Center, is a racial justice lawyer who works alongside community-based movements to end mass incarceration and build thriving and inclusive cities. Originally from Michigan, Amanda has worked at the intersection of racial justice and community development in Detroit, New York, and South Africa for more than 15 years. As a 2013-2015 Soros Justice Fellow, Amanda launched the Prison & Family Justice Project at University of Michigan Law School to provide legal representation to incarcerated parents and advocate for families divided by the prison and foster care systems.
Amanda is a Senior Research Scholar at University of Michigan Law School and a 2015-2018 member of the Michigan Society of Fellows. She facilitated the Inside-Out Theory Group at Macomb Prison near Detroit for many years and drove a successful effort to establish an Inside-Out Prison Exchange program at UM-Ann Arbor and local prisons. Amanda regularly provides assistance and training to community organizations, advocates, and government agencies working to promote successful re-entry, alternatives to incarceration, and economic equity. She is an adviser to the National Resource Center on Children and Families of the Incarcerated, has served on the national steering committee of Law for Black Lives, and is a board member of the Center for Constitutional Rights and the James and Grace Lee Boggs Center to Nurture Community Leadership.
Amanda holds a JD from Yale Law School and a Ph.D. in international history from Columbia University. Previously she has worked with the Detroit Center for Family Advocacy, the Bronx Defenders, the UN Special Rapporteur on the Right to Housing in Sao Paulo, Brazil, and the Centre for Civil Society in Durban, South Africa. As an Ella Baker Fellow at the Center for Constitutional Rights, she assisted with litigation challenging stop-and-frisk policing. As a Fulbright-Hays Scholar, Amanda conducted research on land, housing, and inclusive cities in South Africa. Her advocacy and research have won the support of an Echoing Green Fellowship, Social Science Research Council Fellowship, Ford Foundation Doctoral Fellowship, and other fellowships and grants. Her writing has been published in The Globe & Mail, Michigan Journal of Race & Law, Harvard Journal of African-American Public Policy, Michigan Child Welfare Law Journal, Journal of Asian and African Studies, Review of African Political Economy, and other publications.
Impact
In less than two years, DJC has built a strong team of 22 staff and 5 Executive Board members, served over 750 clients, launched Michigan's first large-scale bail fund in partnership with the Bail Project (bailing out over 400 people), and sparked national interest in the solutions it is developing.
DJC has several other projects underway to redesign what the criminal justice system looks like and what the legal profession can do to transform it.