Coalfield Development
Model & Strategy
Coalfield Development is a West Virginia 501(c)3 focused on ending the intergenerational cycle of poverty in Appalachia by rebuilding the region's economy from the ground up.  Coalfield's mission is to promote economic development and create jobs for chronically unemployed residents, most of whom are in the coal industry. Coal companies owned, and then abandoned, not just the coal mines, but much of the state's infrastructure.  Coalfield oversees a family of social enterprises that pioneer new and viable economic markets in the region, while simultaneously providing a holistic model of direct employment, formal education, and personal development training.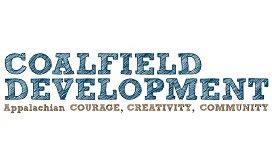 Founded: 2012
Economic Empowerment
Location of work: Domestic
Coalfield Development
Wayne, WV
Appalachian Courage, Creativity, Community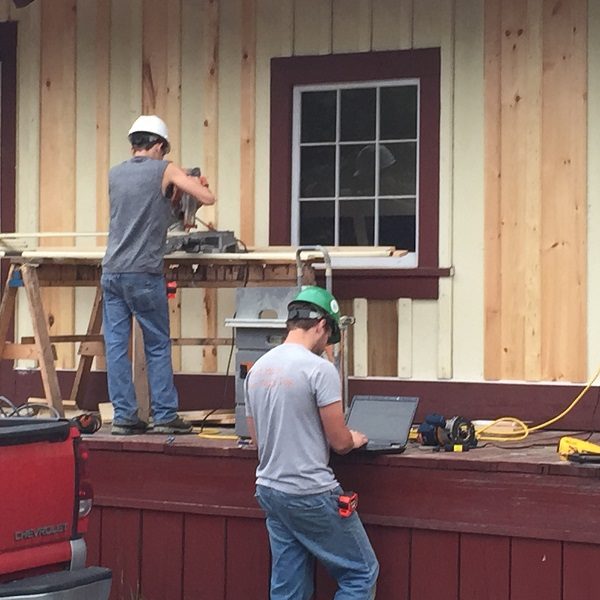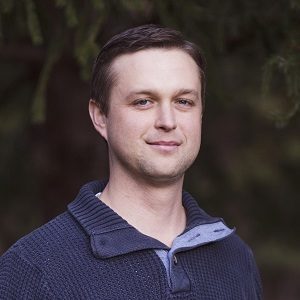 Meet Brandon Dennison
Brandon Dennison, the Founder and CEO of Coalfield Development, was born and raised in southern West Virginia. In college, Brandon became a Youth Director for a progressive faith group through and experiential learning trips across the US and the world.  On his final service trip in West Virginia, Brandon was struck by an interaction with two men who approached the volunteers who were working on home repairs asking the volunteers for work.  Through these experiences, Brandon recognized how much need there is in his own backyard, and after graduate school, he returned to West Virginia to launch Coalfield Development.
Brandon attended college at Shepherd University in West Virginia and received a Master of Public Affairs in Nonprofit Management with a Certificate in Social Entrepreneurship from Indiana University. He has received many awards and honors including the 2015 JM Kaplan Social Innovation Prize, the 2014 Diehl Family Social Enterprise Competition, and was named a 40 under 40 leaders nationwide who are making their mark on the nonprofit world by the Chronicle of Philanthropy.
Impact
Coalfield has attracted $20M in new investment to southern West Virginia with over 250 new jobs created and more than 50 new businesses started in southern West Virginia.
The program has facilitated over 1,000 professional certifications for formerly unemployed people and has spread messaging about a new sustainable economy to over 15M people globally.
Did you know.... Every $25 you spend at Mountain Mindful creates one hour of paid training for a person facing bar…

https://t.co/WD8Z1hTIKE

This June, the Farmer PRIDE Coalition wants to celebrate LGBTQ+ inclusivity in agricultural spaces by hosting our f…

https://t.co/Qj3YzIIwsm

Another great Council Day at our Mingo County Highwall site.

We wholly or partially own a family of employment-based social enterprises designed to diversify the regional econo…

https://t.co/7piwAKxmaG

Since our beginnings, we've trained 1,750 people in new economic sectors. Just another way we're helping rebuild th…

https://t.co/rhNS3UWNL1

The ACT Now Coalition is an opportunity to diversify the region's economy and make it more sustainable. Learn more…

https://t.co/IwQlaMJQmT

Did you know that we've revitalized more than 260,000 square feet of abandoned property?

RT

@newdeal4us

: We will also have a great panel discussion that showcases concrete examples & key learnings of Community Benefits Agreement…

We were extremely proud to take part in this very important Slovenia documentary showcasing U.S. efforts to build a…

https://t.co/eP6yukpcZB

RT

@MtnrMedia

: Many of you are familiar with us through our social media presence, but last year we chose to "put our money where our mouth…

An exciting and invaluable report that should serve to inspire industries to move towards a more sustainable, equit…

https://t.co/jYIQVo8bnJ

Shoutout to our amazing WRAPS partner, New Vision, for the dedication to the community and for this special project…

https://t.co/9D1yqzwhiz

EDA's Build Back Better Regional Challenge Helps Coalition Redefine the Future for West Virginia's Coal Country.…

https://t.co/c4tyU2tGzd

Our teams had a great day cleaning up two sections of Four Pole Creek.