Center on Rural Innovation
Model & Strategy
The Center on Rural Innovation (CORI) is a national nonprofit working with small towns across the country to advance economic prosperity in rural America by creating inclusive tech economy ecosystems that support scalable entrepreneurship and tech job creation. Since 2020, CORI has leveraged $9.5M in philanthropic support to help rural leaders secure $169M in funding to build their tech economies. Through the Rural Innovation Network, CORI currently partners with local leaders in 38 rural communities across 25 states, working to advance the economic future of small-town America and reaching a cumulative population of 2.9M people.
The Problem
Revitalizing rural America requires new economic development approaches tailored for the 21st century. After the Great Recession, a rift emerged between urban and rural economies in the U.S. Technology jobs concentrated in burgeoning metro innovation hubs, while automation and underinvestment left small towns without a path forward. By 2019, metro employment was 10% higher than its pre-recession level, while rural employment remained 4% lower, and just 5% of tech jobs were based in the rural communities that made up 12% of the nation's workforce. The economic health of rural America is central to the overall economic prosperity, political future, and social fabric of our country.
The Solution
Rural America is home to 46M people, and the Center on Rural Innovation (CORI) is working to close the urban-rural gap by getting 500K people in rural areas working in tech economy jobs — jobs that will have an outsized ripple effect in their smaller communities. CORI partners with rural communities to develop tech ecosystems with a focus on five direct drivers of success: entrepreneurship support and incubation, access to capital, tech workforce development, access to tech jobs, and inclusive tech culture building. These efforts address common gaps in access to resources and expertise while empowering communities to design strategies and access funding to execute them. CORI also focuses on rural BIPOC communities that have been systemically under-resourced and historically excluded. To date, CORI has supported more than 25 rural communities through tech ecosystem building, with a goal of partnering with 50 communities by the end of 2023.
By 2030, CORI wants rural America to have 12% of the nation's tech jobs distributed to match the gender and race demographics of each region. CORI will accelerate this work by focusing on systems change. This will include reaching a critical mass of diverse communities, shifting the national view of what is possible in rural places, and generating sustainable sources of revenue. By building the capacity of the rural communities they serve through technical assistance, connections to national-caliber resources, and data-driven tools to provide insights to community leaders, CORI will allow its network of communities to be a place for learning and sharing best practices. To secure capital for the mission, CORI works with a wholly-owned subsidiary seed fund, the CORI Innovation Fund, and collaborates with a mission-aligned taxable nonprofit organization, Rural Innovation Strategies, Inc.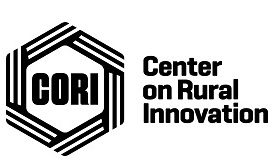 Founded: 2017
Economic Empowerment
Location of work: Domestic
Center on Rural Innovation
Hartland, VT
Empowering small towns to succeed in the digital age.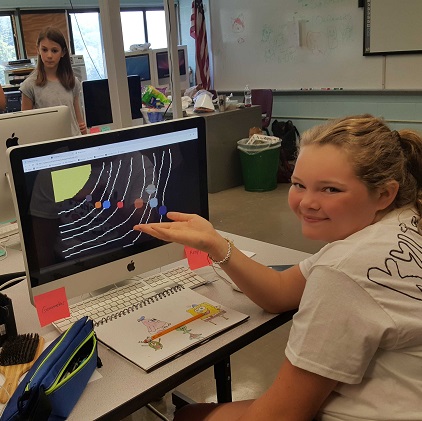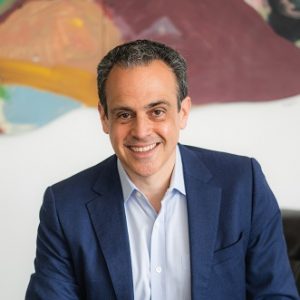 Meet Matt Dunne
Matt Dunne founded the Center on Rural Innovation out of a growing concern that the opportunity gap between rural and urban areas threatens our nation's long-term sustainability and even our democracy. Matt has deep rural roots, balanced by world-class experience in public service and tech. He grew up on a farm in rural Vermont, and after he graduated from Brown, he returned to his hometown and decided to run for office. He served 11 years in the Vermont House and Senate, enacting the state's first broadband grants, brownfields revitalization funding, and downtown redevelopment program. At the same time, his experience helping grow a Vermont-based software company to over 100 people taught him that tech companies can thrive in rural places.
As director of AmeriCorps*VISTA under President Clinton, Matt led PowerUp, one of the first national efforts to bridge the digital divide, and launched an Entrepreneur Corps to focus on micro-finance in high-need communities. Later, he started Google's Community Affairs division out of a former bread factory in White River Junction, Vermont, where he led all local US philanthropy and engagement, including the Google Fiber rollout and orchestrating educational and development initiatives in Google's data center communities across rural America. After a one-year appointment to the MIT Media Lab, Matt launched the Center on Rural Innovation to ensure small-town America can thrive in the new economy.
Impact
Over $29.9M raised through the EDA's Build to Scale grant program on behalf of rural communities to support their techeconomy ecosystems; 7K hours of digital job training provided across the Rural Innovation Network.
11 investments were made in scalable rural technology startups through the CORI Innovation Fund.
2.9M people live in the Rural Innovation Network, a nationwide community made up of change agents and local leaders from 38 rural areas working to advance the economic future of small-town America.