BoxPower
Model & Strategy
BoxPower provides easy to assemble solar mini gird kits in 20-foot shipping containers that serve as a reliable and cost-effective alternative to diesel generators. Through prefabrication, standardization, and it's proprietary and easy to assemble solar racking system, BoxPower is 25% the cost of a diesel generator and reduces microgrid design, logistics, and installation costs by more than 70%.  Each unit assembles in just 5 hours, offsets 2 million pounds of carbon dioxide, and combines solar, battery, and a backup generator. With these features, BoxPower can catalyze increased economic opportunity and productivity by providing affordable, reliable and convenient to rural populations around the world left behind by traditional energy infrastructure.
BoxPower technology was developed at Princeton University beginning in 2011, where it was funded by the National Science Foundation, winning 1st place at the Environmental Protection Agency's National Sustainable Design Expo, and receiving coverage in publications including Forbes and Microgrid Knowledge.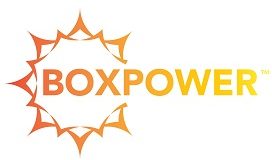 Founded: 2017
Environment & Climate Change
Location of work: Domestic
BoxPower
12438 Loma Rica Drive
Grass Valley, CA 95945
Clean, reliable energy. Anywhere.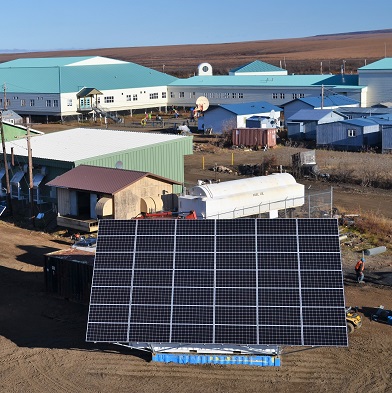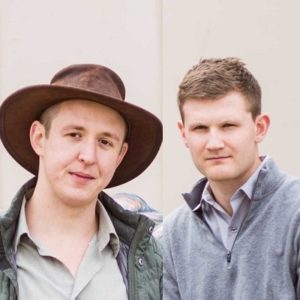 Meet Angelo Campus
BoxPower is led by co-founders Angelo Campus (CEO) and Anderson Barkow (VP of Finance). Angelo began the early versions of BoxPower as a research project while completing his undergraduate degree at Princeton, where he designed an independent major combining civil engineering and anthropology, with a focus on renewable energy technologies and business models for rural electrification. Angelo graduated magna cum laude from Princeton University and is a Forbes 30 under 30 listmaker, Echoing Green Fellow, Halcyon Fellow, Global Social Benefit Institute Fellow, and winner of the 2017 Tiger Entrepreneur Award.
Prior to joining BoxPower, Anderson held investment banking and social finance roles at RSF Social Finance, Bank of America, and Wakabi Boda Solutions in Uganda. Anderson graduated magna cum laude from Santa Clara University and is a Halcyon Fellow, Global Social Benefit Institute Fellow and Wild Gift Finalist for his work with BoxPower.
IMPACT
BoxPower has deployed more than ten microgrids to date, including in the remote Puerto Rican village of Mariana, an area devastated by Hurricane Maria. Following months without electricity, the community center in Mariana installed a BoxPower microgrid that now powers a laundromat, a kitchen, library, shelter, and even a communal art space for its 3,000 person community.
BoxPower has initially targeted rural indigenous Alaska and Puerto Rico communities. It has impacted 2,836 rural energy users, through 18 deployments, with a total expected lifetime C02 offset of 16 million pounds or 762,000 gallons of diesel. By 2023, BoxPower seeks to impact 60,000 individuals through 866 deployments offsetting 1.7 billion pounds of C02, or 77 million gallons of diesel.