Blue Engine
Model & Strategy
Blue Engine partners with public high schools serving low-income communities to increase academic rigor and prepare greater numbers of students for success in college. They do this by training and supporting Blue Engine Teaching Assistants (BETAs), recent college graduates who are placed in high-need schools and leverage teams, data and low student-to-teacher ratios to provide differentiated instruction in math, literacy, and social cognition for every student. BETAs collaborate with teachers to help students develop advanced skills before going to college, making sure they are not just college eligible; they are college ready.
Blue Engine is giving schools access to a pipeline of future teachers interested in and equipped to help students make measurable academic gains, and has developed an evidence-based Theory of Change that connects long-term outcomes with short-term outcomes and interventions.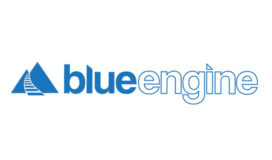 Founded: 2009
Education
Location of work: Domestic, Northeast
Blue Engine
New York, NY
Education. Accelerated.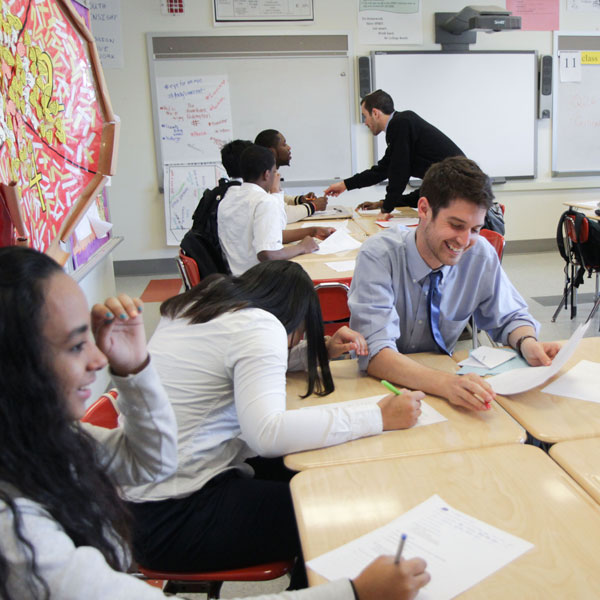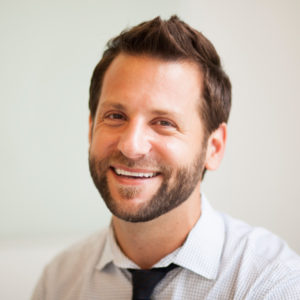 Meet Nick Erhmann
Nick Ehrmann began his career in education as a TFA corps member in Washington D.C. Nick earned his Ph.D. in sociology at Princeton as a William G. Bowen Fellow. He later published research in the Atlantic magazine on educational inequality. He was an Echoing Green Fellow, recipient of the Manhattan Institute's Richard Cornuelle Award for Social Entrepreneurship, and a member of the 2014 GOOD 100.
Anne Eidelman is a fourth-generation classroom teacher motivated to achieve equity and social justice for young people. She spent eight years working with students and teachers, earned her MBA from Columbia Business School, and has led operational scaling efforts at a large CMO. She joined Blue Engine's team as COO in 2015.
IMPACT
Students in Blue Engine classrooms have demonstrated a gain equivalent to an additional seven months of learning in a single school year. As a result, more students achieve passing and college-ready scores on NYS Regents exams.
As a result of working with Blue Engine, teachers agree that they made changes to their instructional practice and have increased expectations for their students.
Since 2010, Blue Engine has reached more than 15,000 students across NYC and is now preparing to scale its impact nationally.