American Journalism Project
Model & Strategy
The American Journalism Project is building a future for local news. The organization makes grants to nonprofit news organizations, partners with communities to launch new organizations, and coaches leaders as they grow and sustain their newsrooms. Its programs include:
Investing in sustainable growth of existing organizations: The American Journalism Project seeks out bold leaders who share the belief that local news is a public good and are building local news organizations positioned for growth, and invests in their business capacity so they can grow sustainably.
Positioning grantees for success: The organization pairs financial investment with capacity-building venture support. Its grantees represent a variety of models and stages of development, and it provides each with tailored support based on their needs and biggest strategic challenges. The American Journalism Project works as a team with its grantees, opening up networks and partnering with each leader to help them strengthen and scale their organization.
Partnering with local philanthropy: This venture philanthropy is working with civic leaders, place-based funders and community foundations to identify and address information gaps in their communities, providing community listening, information ecosystem research, solution design, and business modeling.
Incubating startup organizations: The American Journalism Project helps build new newsrooms from the ground up. It leverages its experience and resources to support local partners and founding teams, providing in-depth support across key functions and connections to a learning community of organizations across the country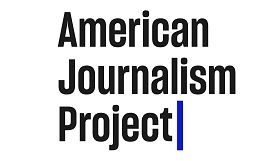 Founded: 2018
Civic Engagement
Location of work: Domestic
American Journalism Project
Washington, D.C.
Empowering communities. Preserving democracy. Rebuilding local news.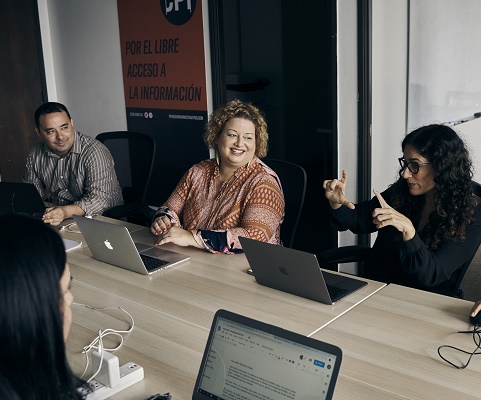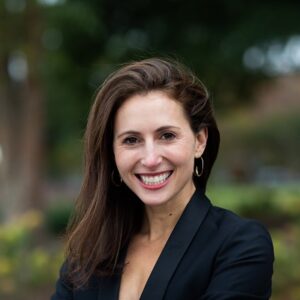 Meet Sarabeth Berman
Sarabeth Berman serves as the American Journalism Project's first chief executive, providing strategic leadership to accelerate the growth of nonprofit local news. Sarabeth has spent her career focused on movement building and strengthening the impact of nonprofit organizations. Previously Sarabeth played a leading role as Teach for All grew its network into 53 countries around the world, learning from and adapting to a staggering level of technical and cultural diversity. This experience has been instrumental in Sarabeth's work with the American Journalism Project's team to support its network of grantee organizations. Before joining Teach For All, Sarabeth spent seven years in China, where she led fundraising and recruitment at Teach For China. Her career began in China, where she set out after college as a Luce Scholar with a passion for performing arts management. A graduate of Barnard College, she lives in Washington, D.C., with her husband Evan Osnos and their two children.
Impact
In its first three years, the American Journalism Project has galvanized more than $86 million for local nonprofit news in partnership with national and local philanthropy since launch and has built a grantee portfolio of 32 nonprofit news organizations.
By the numbers (as of January 2022):
– Investing in the sustainability and growth of existing organizations: Grantees experience 67% average revenue growth in their first year in the portfolio.
-Investing in diverse leaders: 46% of grantees have BIPOC leadership and 65% have female leadership in the newsroom, the business team, or both.
-Positioning grantees for success: Grants are supporting 82 new revenue-generating roles across our portfolio. 100% of grantees report feeling better positioned to grow vs. before they received our funding and support.
-Launching new news organizations: Three startup news organizations supported through launch, with another three in incubation stages.