Amani Global Works
Model & Strategy
The Democratic Republic of Congo, the 16th most populous country in the world, ranks 182nd among the world's 193 countries in terms of infant and maternal mortality. On the remote island of Idjwi — Africa's second-largest lake island with more than 300,000 inhabitants — health outcomes are even more alarming: data collected between 2012 and 2017 suggest that 18 in 1,000 women die during childbirth — one of the highest maternal mortality rates on the planet; 90% of school-aged children have intestinal worms; 89% of households experience hunger; the average life expectancy at birth is a startling 25 years. Most deaths in Idjwi are caused by curable and preventable diseases like malnutrition and malaria, but poor health care infrastructure on this extremely isolated island has stunted the region's progress.
Amani Global Works provides services to the island of Idjwi on Lake Kivu, with an eye toward creating a replicable model for healthcare delivery across the mainland. Providing direct delivery of care, Amani Global Works has built up a functioning healthcare system by 1) paying, training, and supervising all staff, including Community Health Workers, so they can deliver care consistently and improve continuously 2) building supply chains and systems so that supplies, medication, and equipment are always available, and 3) targeting infrastructure construction and upgrades to meet operating requirements.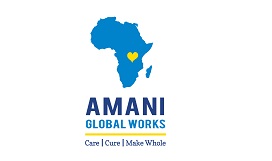 Founded: 2010
Health
Location of work: International, Africa
Amani Global Works
DRC, Africa
Cure. Care. Make Whole.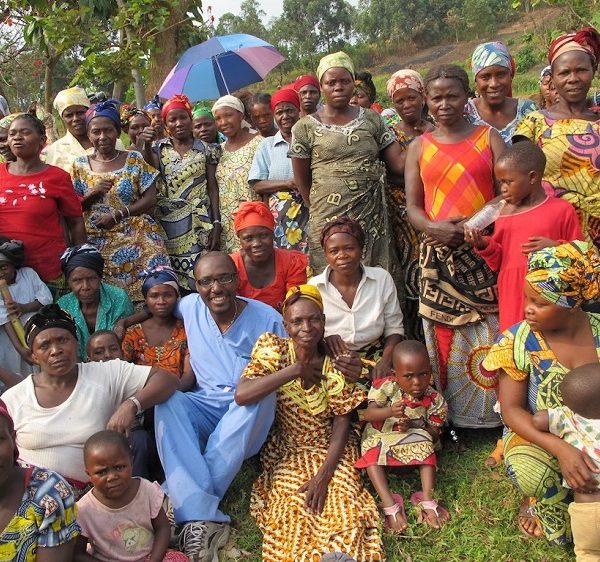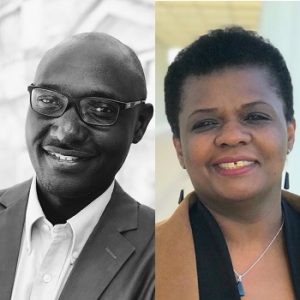 Meet Jacques Sebisaho & Mimy Mudekereza
Husband and wife duo, Dr. Jacques Sebisaho and Mimy Mudekereza, founded Amani Global Works in 2010 to provide healthcare for the people on their home island of Idjwi.
Dr. Jacques' Sebisaho holds a Medical Degree from the National University of Rwanda, a Master of Public Administration from Baruch College, a Bachelor's degree in Biomedical Science from Catholic University of Bukavu and a diploma in Philosophy from Grand Seminaire Monseigneur Busimba in Goma. He completed his internship in Internal Medicine at the Cliniques Universitaires Saint-Luc de Louvain in Brussels and specialized in Health Care Policy at Baruch College in New York. In his dissertation for his Biomedical Science degree, Dr. Sebisaho examined the impact of the Rwandan refugee influx in 1994 on the Congolese health care system in providing vaccinations for children. As part of his clinical medical school training, Dr. Sebisaho spent six months in rural Rwanda providing prenatal care, family planning, nutrition and Malaria prevention education to women, and worked with HIV-infected children in Butare.
Mimy Mudekereza is the Co-Founder & Director of Health Programs of Amani Global Works. She is also a clinical nurse manager in the Emergency Department at New York Presbyterian Hospital / Columbia University Medical Center. Previously, she was the Administrator & Manager of Ifendula Hospital in the Eastern Democratic Republic of Congo where she managed finance, human resources, development, operations, and community initiatives. During her graduate studies in the Democratic Republic of Congo, Mimy was the President of Catholic Students and President of the Economic Forum. She has spoken at various national and international events, including the 2006 International Prayer for Peace in Washington DC, about the role of women in peace and development in the Great Lake Region of Africa.
Impact
Since its founding in 2010, Amani has trained more than 220 community health care workers and has established 12 satellite health clinics and one referral hospital.
While the Congolese government spends $40 per person for primary care, Amani Global Works can provide primary health care for just $18 per person.
Today, Amani Global Works is providing free health care for 300,000 people in Idjwi, with its scalable model poised to transform global health.
Thank you to the women who ensure their community has access to preventative medication and in-home healthcare. Con…

https://t.co/O978UC9jVK

When you support Amani, you're supporting a women-led team of CHWs. These women bring lifesaving healthcare to comm…

https://t.co/Q1Z8LJvB6u

Families are grateful for the free healthcare CHWs provide. Without CHWs, many would go without the critical care t…

https://t.co/3jQKtprg24

With Amani, you can help support the training of community health workers (CHWs) so they are ready to take care of…

https://t.co/Mn0kXtdxbQ

According to WHO, we need community health workers (CHWs) to achieve healthcare for all. Join us as we seek to invi…

https://t.co/LzCbKRu6Rj

RT

@JSebisaho

: Beaucoup de choses pour lesquelles je suis reconnaissant pour 2021. Je suis très reconnaissant que les gens prennent leurs s…

RT

@JSebisaho

: L'

#education

nous donne la chance de vite grimper l'échelle sociale. Voici notre école durant la construction. Nous voulons…

HAPPY NEW YEAR FROM IDJWI

RT

@InsidePhilanthr

: A growing list of America's super-wealthy has waded into philanthropy to avert the climate crisis. Here's a list of bi…

RT

@JSebisaho

: Pour ceux qui ne savent pas, voilà comment j'avais commencé pour arriver là. TOUT EST POSSIBLE:

RT

@JSebisaho

: Pdt 6 ans, ns avons mis au pt 1 model qui permet à tous les Congolais d'accéder aux soins de santé prim. GRATUITEMENT, créér…

Mother & child ready to leave our maternity ward. CHWs ensured she had 4 prenatal visits during pregnancy & assiste…

https://t.co/cHXmRhPeFN