News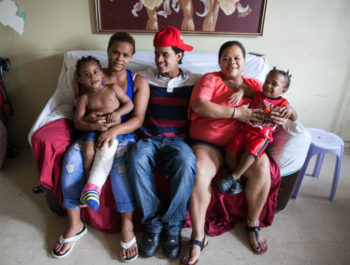 To Help Kids Thrive, Coach Their Parents
May 1, 2016
The New York Times Week in Review section highlighted the work of Dr. Mary Dozier.  Draper Richards Kaplan Foundation grantee, Power of Two, is scaling Dr. Dozier's program, Attachment and Biobehavioral Catch-Up (ABC) in New York City.  ABC is wonderful in supporting parents with a history of trauma and helping them to provide their children with what they need to succeed in school and beyond.  Only ten one-hour visits and the impacts are dramatic, showing significant improvements on every critical developmental milestone in children under five.
Power of Two is on track to make ABC available to every infant and toddler in the New York City foster care system by 2019 and they are working closely with other community-based organizations to scale the program broadly in the City's most under-served neighborhoods.
Read the article here.