News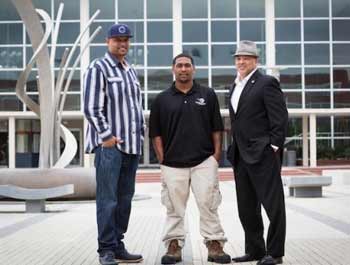 Love Thy Neighbor: A Human(e) Approach to Gun Violence
October 30, 2016
In Richmond, Calif., the Office of Neighborhood Safety accomplished in only eight years what no traditional law enforcement measures could: a 76 percent decrease in firearm homicides since the program's 2007 implementation. The city—once considered one of the deadliest in America—yielded its lowest levels of gun violence in 40 years in 2015. While the program tends to receive notoriety for one of its practices in particular, paying offenders to stop committing crimes, the ONS also deserves recognition for its status as a pioneer in treating gun violence as a public health problem and using a community-based approach to prevention.
Devone Boggan, the program's founder, sees the program as a necessary counterpart to the Richmond Police Department. At its core, the ONS focuses on positively engaging those whom Boggan describes as "the most lethal, active firearm offenders in the community," predominantly young men, by offering them a fellowship. The ONS identifies candidates through analysis of Richmond police reports and other data, then reaches out to potential fellows. The program includes everything from pathways to driver's licenses and GEDs to its notorious monetary payments, which can range from $300 to $1000 monthly for a finite period, with the amount depending on the fellow's progress within the program.
Read the article here.