News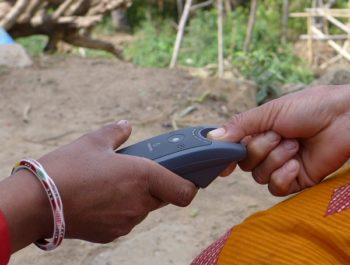 How Biometrics is Giving Identities to 'Invisible Citizens'
February 19, 2018
(CNN) – Around the globe an estimated 1.1 billion people are unable to prove their identity. They have no official ID — no passport, no birth certificate, no bank card — and as a result they're unable to access basic services, such as healthcare.
Most of these "invisible citizens" live in Africa and Asia, and a third are children, according to the World Bank. But UK-based startup Simprints is trying to help them.
Simprints makes portable fingerprint readers for charities around the world. It's working with charities in Kenya to provide digital healthcare records for people in poorer communities, who don't have any official documents.