News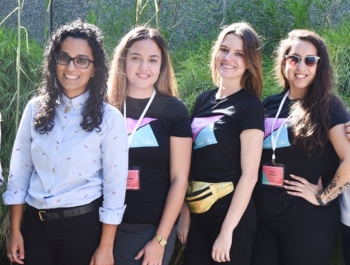 FreeFrom Selected as Finalist for Equality Can't Wait Challenge
March 12, 2021
FreeFrom a finalist for the $10MM Equality Can't Wait Challenge. From more than 550 applicants, FreeFrom is in the final 10 and joins other inspiring organizations like Native Women Lead, National Domestic Workers Alliance, Caring Across Generations, and others as fellow finalists.
If FreeFrom wins one of the three $10 million grants available, they will use it to shift the way our society understands and responds to the problem of intimate partner violence. FreeFrom will call on all pillars of our society to take responsibility for this systemic problem and shift the burden of recovery away from survivors.
The Challenge, hosted by Pivotal Ventures, Melinda Gates' investment and incubation company—with additional support from MacKenzie Scott and Charles and Lynn Schusterman Family Philanthropies, and managed by Lever for Change—was launched in June 2020 to accelerate the pace of progress toward gender equality in America.
Sonya Passi, FreeFrom founder & CEO, was quoted in a Forbes article announcing the top 10 finalists. The Challenge, she said, "gives us the freedom and ability to be bold and visionary and the funding to invest in structural change so that every pillar of our society is actively working to support survivors and their long-term safety."