News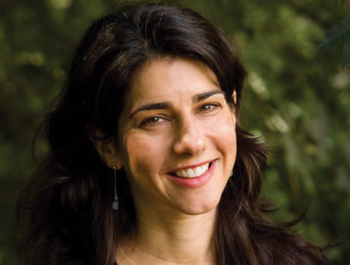 Charles Bronfman Prize Names Amy Bach, Founder of Measures for Justice, as 2018 Recipient
September 5, 2018
The Charles Bronfman Prize announced its 2018 recipient: Amy Bach, Founder, Executive Director and President of Measures for Justice (MFJ), the first organization to publicly measure how the entire criminal justice system is performing in all counties across the United States by collecting, analyzing and comparing county-level data.
"I am honored to be recognized by the Charles Bronfman Prize, which will go a long way toward bringing to light the importance of open data and criminal justice data collection at the county level," Bach said. "So many lives are impacted by the criminal justice system every day. We need make visible what is otherwise hidden. I am thrilled to see this work in the spotlight."
The Charles Bronfman Prize is an annual award of $100,000 presented to a humanitarian under 50 whose innovative work informed by Jewish values has significantly improved the world. The Prize was founded in 2004 by Ellen Bronfman Hauptman and Stephen Bronfman, with their spouses, Andrew Hauptman and Claudine Blondin Bronfman, to honor their father, Charles Bronfman, on his 70th birthday.
Read the full article here.