News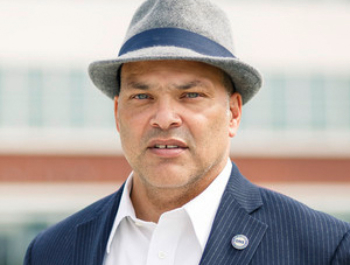 Building Trust Cuts Violence. Cash Also Helps.
February 21, 2017
DeVone Boggan could teach a class on the art of making a statement. In 2010, he invited a group of the most dangerous gun offenders in Richmond, a Bay Area city of about 100,000 residents, to a conference room at City Hall. At each seat was a name card starting with "Mr." and an information folder labeled "Operation Peacemaker." Wearing a suit and his signature fedora, Boggan began the meeting by apologizing on behalf of the city for not reaching out to the men sooner. Peace in Richmond, he told them, must come through them. When the meeting was over and everyone got up to leave, Boggan called them back. The men, already wary, assumed they would be arrested. Instead, Boggan handed each an envelope containing $1,000. "We wanted to send sound waves through the community," Boggan said. "Facebook blew up."
Read the article here.