Tiny Totos Kenya
Model & Strategy
Tiny Totos Kenya enhances early childhood development in eastern Africa's slums by working with existing, slum-based daycares to help them provide improved standards of care to children and earn more money from their work. Their intervention model in helping transform substandard daycares to quality centers of care includes entrepreneur coaching, education around early childhood development, mentorship, and access to finance. Tiny Totos Kenya is creating a growing association of upgraded slum-based daycare centers in lower-income urban areas of Nairobi, while also creating opportunities for additional value and revenue from the growing customer base they serve to meet operating costs. Beyond striving for unit economic profitability and network sustainability, Tiny Totos has already made remarkable strides in terms of children's development: all children receive health screenings and access to nutritious meals that result in significant improvements to their overall health and weight.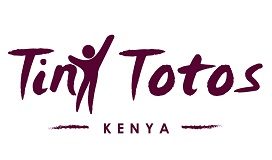 Founded: 2016
Systemic Poverty
Location of work: International, Africa
Tiny Totos Kenya
P. O Box 14473 - 00800
Westlands, Avellino Court, C4 - Lower Kabete Rd, Opp Brookside Dr
Nairobi, Kenya
Safeguarding the health and wellbeing of preschool children in Nairobi's slums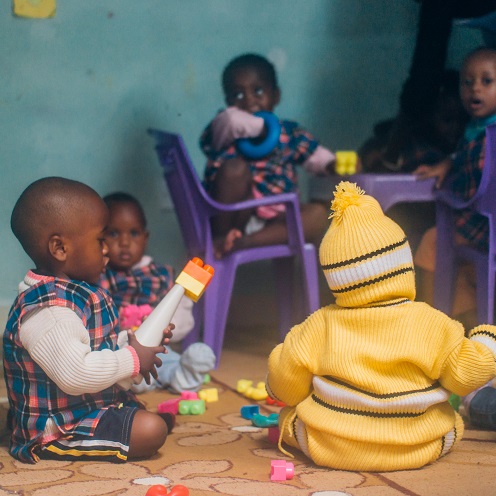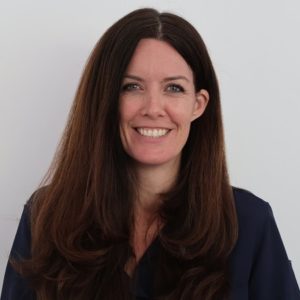 Meet Emma Caddy
Emma Caddy moved to Nairobi in early 2012 with her Kenyan husband and young children, having spent the last 15 years working across the globe as a community livelihoods program manager and impact fund manager.  In this role, she supported, designed, built and invested in small and medium-sized enterprises whose products or services generated social and environmental good as well as financial returns and independence.
Emma stumbled into the slum daycare sector by chance, having initially looked at supporting a single daycare in the slum of Mathare. She quickly realized this daycare was just one of the thousands operating in slums that poor, working mothers relied on every day to leave their children in order to go to work.  Emma was struck by how widespread the informal daycare market was, and that regardless of the poor levels of service provided, clients were still willing to pay for it. She decided to take on the challenge of elevating the quality of daycare services as a means to move the needle in early childhood development innovation.
Impact
>2,500 children have received quality pre-school education
>45,700  nutritious meals sold at Tiny Totos Kenya partner daycares
>1,640 working mothers receiving childcare and entrepreneurship training
>720 clients with access to financial services
Tiny Totos Kenya's partner daycares average x4 profit increase per year
RT

@TinyTotos

: TTK staff regularly assess the health of children at our partner daycares. Here, Kunton Ndungu is being weighed at Esther's…

TTK staff regularly assess the health of children at our partner daycares. Here, Kunton Ndungu is being weighed at…

https://t.co/Wb7M8w9knF

TTK staff regularly assess the health of children at our partner daycares. Here, Kunton Ndungu is being weighed at Esther's Daycare

Kids first day at the daycare can be a bit scary but Esther knows the perfect way to handle it, with gentleness and…

https://t.co/2IjZQLv9sC

Yummy! It's lunchtime 😋

We are excited at the first day of TTK Bootcamp Training, for our potential fifth cohort daycare partners.

We are excited at the first day of TTK Bootcamp Training, for our potential daycare partners.

It was all smiles and joy during our monthly peer meeting at Mum's Love Daycare as our best performing managers and…

https://t.co/WlDfCk7DwZ

Repost from @unicef_kenya Children from Victorious Day Care in Kariobangi, Kenya play with bicycle tires. 📸…

https://t.co/jEcRG9djY4

It's activity time at Victorious Daycare

Fun, messy play for the children at Victorious' Daycare!

If you want to go fast, go alone. If you want to go far, go together - Ms Elizabeth Lule, Executive Director, ECDAN…

https://t.co/vHrlSxGqK8

RT

@af_ecn

: We need to leverage resources the best way we can by participating in the right conversations at the right time. ~Ms. Sheila Ma…

If we don't invest in children during their early developmental stage, it will be costlier to educate them in futur…

https://t.co/Tva2q556Lu

Collaboration and integration between the government and the private sector is important to improve and sustain the…

https://t.co/xiBWYmAPod

Issues of trust and accountability hinder the private sector from directly contributing to government systems - Ms…

https://t.co/8VBBQZPuS3

RT

@HabariKibra

: Day two of the

#ECD

conference key players agree on the need to enhance trainee prog for teachers to realize

#SDGs @af_ecn

…