STIR Education
Model & Strategy
More than 300 million children in developing countries are enrolled in school, but simply not learning. Teachers could make the most significant difference to address this learning crisis, but in practice are frequently neither motivated nor equipped to effectively do so.  STIR's vision is to build a movement of teacher changemakers to address this global learning crisis. Our model empowers teachers to re-imagine their role in leading change in their classrooms, schools and the wider education system.
STIR finds teachers with an initial spark of innovation and commitment within the existing school system – and recognizes their most promising 'micro-innovations' that improve learning. These teachers are then formed into local teacher innovation networks, to support the spreading and implementation of these innovations. Teachers in STIR's networks are subsequently connected to a rich ecosystem of partners who can provide further support, and to policy makers to inspire more ambitious structural reform.
To achieve scale, STIR embeds its model and approach within other leading education NGOs and the government school system. STIR seeks to build a movement of over 30,000 teacher changemakers across India (in 10 Indian states) and East Africa (Uganda) over the next three years, in order to improve learning levels for over a million children.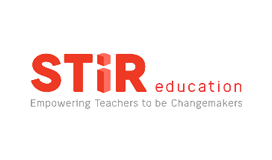 Founded: 2012
Education
Location of work: International, Africa, Asia
STIR Education
c/o Second Home
68-80 Hanbury St
London, E1 5JL
Empowering teachers to be changemakers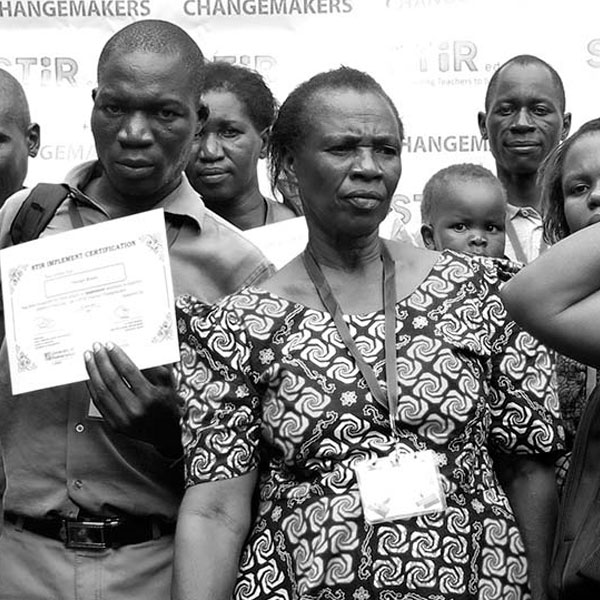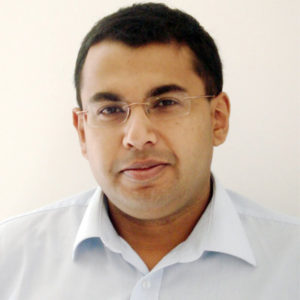 Meet Sharath Jeevan
Sharath Jeevan, founder and CEO of STIR Education, also founded Teaching Leaders, an innovative UK education non-profit that attracted over $25M in national expansion funding, and was replicated in the U.S. with the support of the Bill and Melinda Gates Foundation. This experience was key to helping Sharath realize the potential that teachers could play in leading education reform, particularly in developing countries such as India (where Sharath was born) where the lack of teacher motivation and skills are currently contributing to a learning crisis.
Sharath spends the majority of his time working with and supporting STIR's senior team across India, Uganda and the UK, and overseeing STIR's strategy and the development of key strategic and resource partnerships. He previously held senior roles at eBay UK (where he founded eBay for Charity), consultants Booz & Co, online marketplace GlobalGiving and international NGO Action Aid.  Sharath was also announced a 2016 Honorary Doctorate at Roehampton University.
IMPACT
As of December 2016 STIR has reached 1,091,520 children throughout India and Uganda by engaging 27,373 teachers in networks.
Recent findings from external evaluations in Delhi show statistically significant effects on teacher effort of between 5% and 9% in STIR schools and a statistically significant improvement in maths levels.
RT

@nikhilwilmink

: Moving from intervention controlled to systems learning partnerships - great read on

@STIReducation

's journey https://t.…

RT

@johnrsmcintosh

: This is great, particularly for those interested in intrinsic motivation and activating people's agency for change http…

New research shows that growth mindset beliefs have important implications for the classroom experiences and achiev…

https://t.co/9C2jadoLPv

RT

@educommission

: .

@STIReducation

's CEO @Sharath36 reflects on how the organization's model has evolved to best work within government edu…

RT

@joleadguru

: Congratulations to

@STIReducation

working to get 750 million children in school and learning. Highly innovative approach t…

RT

@ArkSchools

: 'Finding the sweet spot' -

@STIReducation

shares its 3 guiding principles for NGOs looking to find where they best fit with…

Do your system learning partnerships meet the 'chai test'? Find out more about the critical conditions for effectiv…

https://t.co/Wy8OLUUwOF

RT

@PSIPSE

: Much respect for @STIREducation's openness to sharing how they are stumbling, learning & growing. Great insights on finding an…

Our new Ugandan MOU got signed by the Ministry of Education and Sports' Permanent Secretary, Alex Kakooza 🥳 On the…

https://t.co/SYhyIpRmd9

Arti Qanungo - who is part of a TDC/STiR teacher network in Delhi - was shortlisted for the Global Teacher Prize. C…

https://t.co/OGiLUdRFos

Glad to have a MIGHTY ALLY supporting us in our efforts towards a world where teachers lover teaching & children lo…

https://t.co/5ZVvtly0Jt