Sanergy
Model & Strategy
Sanergy uses a hybrid for-profit/nonprofit structure to create access to sustainable sanitation by building low-cost, high-quality toilets designed for urban slums.  The toilets are distributed and serviced through a network of franchise partners: local residents who operate, maintain and market the toilets.  Next, the waste is collected every single day by trained and equipped Sanergy staff and brought back to their waste management facility. The waste is converted into byproducts such as organic fertilizer or renewable energy that will be sold for a profit to commercial farms and the grid.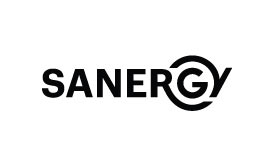 Founded: 2011
Health
Location of work: International, Africa
Sanergy
P.O.Box 550288
Atlanta, GA 30355
Building sustainable sanitation in urban slums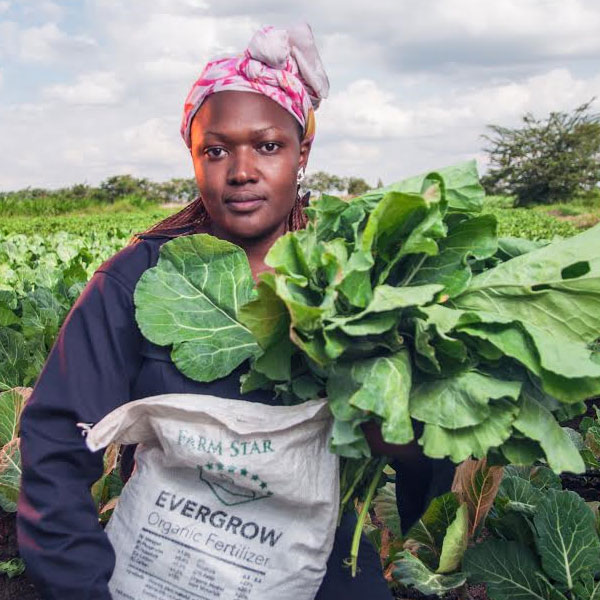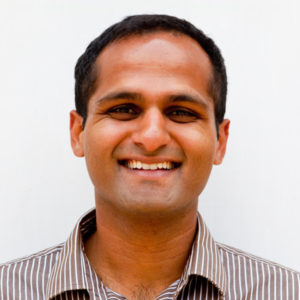 Meet Ani Vallabhaneni
Co-founders Ani Vallabhaneni, Lindsay Stradley, and David Auerbach hold MBAs from MIT Sloan. They lived in Nairobi for 6years. They have been awarded fellowships from Echoing Green, Rainer Arnhold, Ashoka, GLG, Guggenheim and Legatum.
In January of 2010, with support from an award from MIT, Ani Vallabhaneni and his founding team arrived in Nairobi to answer a fundamental question: How could they solve a dangerous and intractable problem such as the sanitation crisis facing urban slums? In Kenya, they visited expensive, large toilet blocks built by well-meaning NGOs that quickly went into disrepair because there was a lack of incentives and business skills, as well as extremely poor technology and design.
Sanergy's model was born from the idea to create a system that seamlessly addressed the entire sanitation value chain: from the provision of hygienic sanitation to the safe collection and processing of human waste. The enterprise would franchise a network of clean, compact sanitation facilities to community members, collect the waste with unrivaled high-quality customer service and convert the aggregated waste into in-demand products – fertilizers, soil additives, electricity, animal feed and plastics.
IMPACT
1,134 active Fresh Life Toilets in informal settlements.
Each Fresh Life Toilet provides customers with a dignified, hygienic, and enjoyable sanitation experience. Each customer is welcomed by a Fresh Life Operator, who provides toilet paper, sawdust, soap and water for hand-washing. Each clean toilet also contains a waste bin, sanitary bin for women, a mirror, and a coat hook to make the experience more pleasant for the user.
53,436 daily uses from community members now with access to affordable hygienic sanitation.
Fresh Life prices are in line with the market rates in the informal settlements – and yet provide so much more in terms of products and services. Customers can pay by the visit, week, or month. Children pay less than adult customers. Some parents buy monthly memberships for children who attend schools with inadequate sanitation facilities. Other families buy a monthly family membership to their neighborhood Fresh Life Toilet.
2,467 metric tons of waste safely removed from the community and safely treated in 2017.
Each FLO knows exactly when they can expect their daily visit from our Fresh Life Frontline team, who empty each Fresh Life Toilet 365 days a year. The waste cartridges are sealed before being removed by the professionally trained and equipped team. The cartridges are safely removed to Sanergy's waste management center and treated in accordance with WHO, industry, and Kenyan government standards.
Over 900 Jobs Created By Sanergy – Fresh Life. This includes our team, our Fresh Life Operators, and the attendants that they hire as they expand.
Sanergy employs 251 team members. In an area with approximately 40% unemployment, more than 60% of team members live in informal settlements served by Sanergy. Team members receive contracts, pensions, and medical and life insurance. Sanergy has helped 484 informal settlement residents open and start Fresh Life businesses. These micro-entrepreneurs, Fresh Life Operators have created 175 jobs for neighbors who run their daily business operations.