Power of Two
Model & Strategy
Using an evidence-based parent-coaching program, Power of Two promotes healthy brain development in infants, which in turn dramatically increases their chances for life-long academic success, physical health, and social and emotional well-being. With this powerful program, our coaches work with parents to break the cycle of poverty that is passed on from one generation in too many families.  Power of Two provides Attachment and Bio-behavioral Catch-Up (ABC), a rigorously researched and proven home visiting program for infants (6 months- 2 years old) and their parent or other primary caregiver. Through positive, in-the-moment commenting, the coach helps the primary caregiver respond sensitively to the child, improving the infant's attachment relationship to him or her.
Founded on this pioneering research, Power of Two will scale ABC in New York City's most underserved communities. In the fall of 2015, Power of Two launched its program in Brownsville, Brooklyn. Power of Two's goal is to scale the program in NYC's seven poorest neighborhoods in the first ten years, creating a critical foundation for success for New York City's poorest infants—and in turn making New York City a model for the rest of the nation.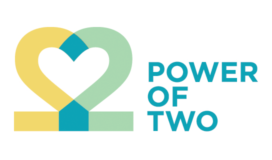 Founded: 2015
Health
Location of work: Domestic, Northeast
Power of Two
400 Rockaway Avenue
Suite 2
Brooklyn, NY 11212
Simple support. Powerful change.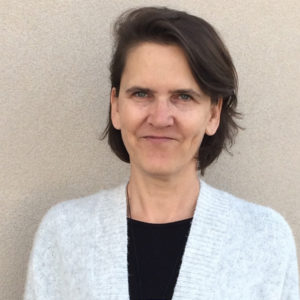 Meet Anne Heller
Over the last twenty years, Anne has held multiple leadership positions within NYC government. She oversaw New York City's homeless shelter system for families, led the creation of the City's Disaster Assistance Center after 9/11, and spearheaded a nationally-recognized public health insurance enrollment program. Power of Two is her second non-profit entrepreneurial venture. Her first was the successful launch of a New York City-based health insurance exchange for small businesses, called HealthPass.
IMPACT
Over the next three years, Power of Two expects to serve 3000 infants, improving parental sensitivity and the child's attachment to that parent—and dramatically reducing the long-term effects of adverse childhood experiences.
In year one of its pilot phase, Power of Two served 250 families in central Brooklyn and began offering the program to children in foster care in Brooklyn and the Bronx. The organization also launched a rigorous evaluation comparing randomized groups that will provide critical, early lessons as it prepares to dramatically scale the program.