Matchbook Learning
Model & Strategy
By 2014, there will be approximately 20,000 chronically failing schools in US K-12 public education with no sustainable and scalable means by which to turn these underperforming schools around. Matchbook Learning, a national non-profit K-12 school management organization, was founded on the premise that traditional non-technology based innovations in public education have failed and will continue to fail to scale the breadth of need in our nation's struggling schools. Matchbook believes that online and blended learning represent the first and best chance for the success our children deserve.
Matchbook has focused its unique blended, competency-based model of school on struggling schools seeking to deliver a radically different result with students of high-need communities. Their history has been with failing public schools in the challenged and yet hopeful communities of Detroit & Newark.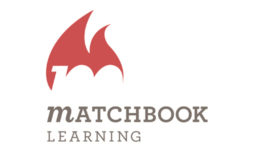 Founded: 2011
Education
Location of work: Domestic, Northeast, Midwest
Matchbook Learning
4420 Burgess Hill Lane
Johns Creek, GA 30022
Courageously turning around America's lowest performing schools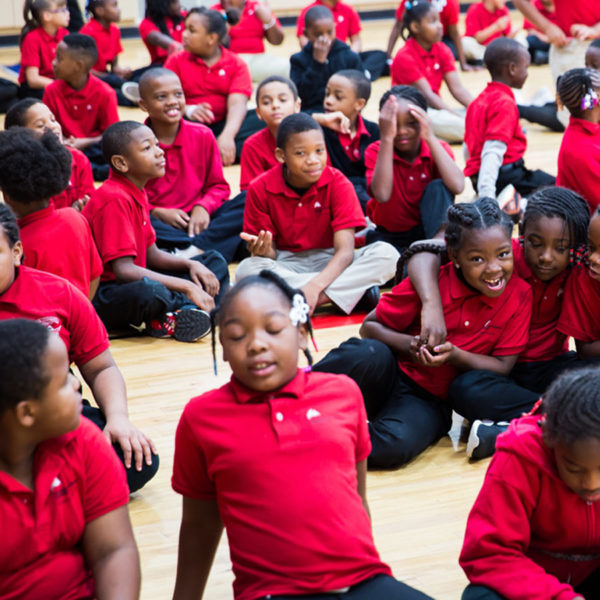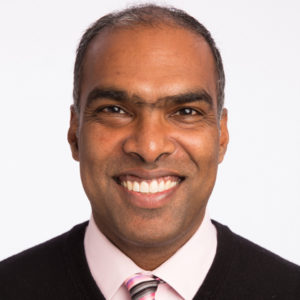 Meet Sajan George
Education turnaround specialist Sajan George, founded Matchbook Learning in 2011.  Sajan was formerly the head of Alvarez & Marsal's education turnaround practice, the preeminent firm in corporate turnarounds and crisis management engagements.  After leading several large-scale school turnaround efforts in cities such as St. Louis, New Orleans, New York City, Washington, DC and Detroit, Sajan left to take on a bigger challenge.
Sajan sought to create the country's first blended model of school that targets bottom 5% schools in order to create powerful proof points at the bottom of the education ladder, catalyzing a sustainable and scalable means of turning around public education in the US.
IMPACT
In 2014, Matchbook Learning took over Merit Prep, a charter middle school in Newark NJ, their first full implementation site.
To date, Matchbook Learning is on their third blended school turnaround prototype in Detroit – in each case they have taken a bottom 5% K-8 school to record student achievement growth.
Our students at Merit Prep rally on the steps of Newark City Hall to fight against their school's closure:

https://t.co/BZB0BoZoT9

Our Merit Prep students fight against our school's closure on the steps of City Hall

#NPGoL

Michaela Angela Davis: Do we have the moral stamina to tell the truth and keep telling the truth?

#NPGoL

Alan Jenkins of The Opportunity Agenda. Message 1. shared values 2. Problem 3. Solution 4. Action. Most messages can fit these 4

#NPGoL

Alan Jenkins: Narrative = big story rooted in shared values&themes that influence how people process info & make decisions

#NPGoL

George Lakoff: we will use whatever facts that support our identity which is derived from our moral worldview (what we care about)

#NPGoL

If only 2% of decisions emanate from conscious thought, how do I expand that 2%? Mom was right - I am not using my full brain. 😊

#NPGoL

Emi Kolawole: "98% of thought is unconscious. We make decisions before our neural networks are even aware of them"

#NPGoL

Maria Kumar "Great time for millenials to run 4 office. Baby boomers decided last election and millenials outnumber them"

#NPGoL

Issues that bind us across parties: food deserts, failing education system, digital divide, rising crime, falling wages, etc

#NPGoL

Juleanna Glover, Republican Strategist: "Media is a force multiplier". What are other force multipliers?

#NPGoL

Listening Across Difference: 1. Slow down 2. Get curious 3. Neutral inquiry and/or make assumptions transparent

#NPGoL

Imagine leveraging virtual reality avatars to experience what a policy like stop & frisk might effect say a minority

#NPGoL

Courtney Cogburn: Justice > Charity

#NPGoL

Leverage virtual reality to achieve a visceral understanding thru body+soul w soc sci for reason to more deeply understand racism.

#NPGoL

Andrew Young: I spent a lifetime turning enemies into friends.We don't know what the future holds but we know who holds the future"