Last Mile Health
Model & Strategy
Founded by survivors of Liberia's civil war, Last Mile Health (LMH) saves lives in the world's most remote villages. The organization specializes in the development and management of professionalized Community Health Workers who bridge the gap between hospital and remote villages, bringing critical services to the doorsteps of people living in the last mile. LMH's programs are implemented hand-in-hand with community members, local government officials, national policy makers, and global partners to ensure sustainable impact.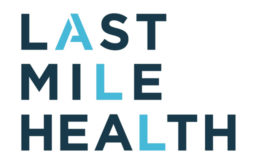 Founded: 2007
Health
Location of work: International, Africa
Last Mile Health
P.O. Box 130122
Boston, MA 02113
Saving lives in the world's most remote villages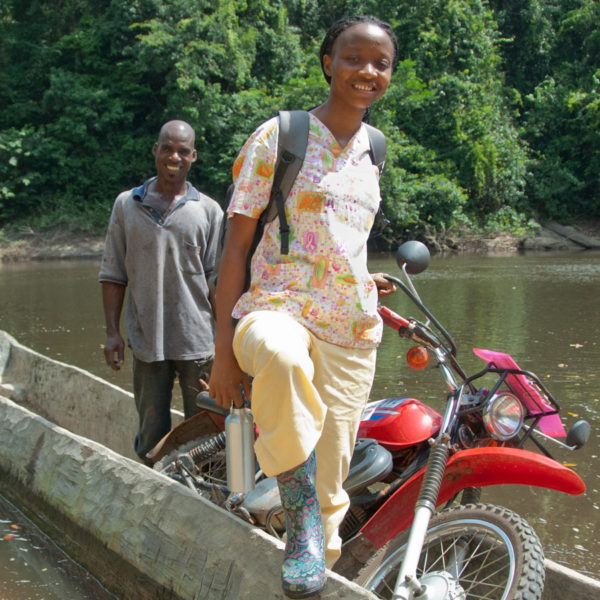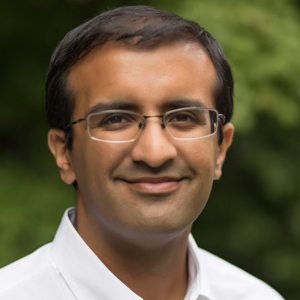 Meet Rajesh Panjabi
Dr. Raj Panjabi is Co-Founder and CEO of Last Mile Health and Associate Physician in the Division of Global Health Equity at Harvard Medical School, Brigham and Women's Hospital. At age 9, Raj escaped a civil war in his home country of Liberia. He returned to serve the people he had left behind, cofounding Last Mile Health. Described by Forbes as "a healthcare model for 1 billion people," Last Mile Health has been featured by the Wall Street Journal, Aspen Institute and Big Bang Philanthropy.
Raj has been ranked as one of the World's 50 Greatest Leaders by Fortune Magazine, is an Echoing Green Fellow, recipient of the Global Citizen Movement Award and formerly served as an Advisor to the Clinton Global Initiative and the Global Impact Forum. Raj is a graduate of the University of North Carolina School of Medicine, received an MPH from the Johns Hopkins Bloomberg School of Public Health and was a Clinical Fellow at Harvard Medical School and the Massachusetts General Hospital.
Raj received the 2017 Ted Prize, was one of TIME's 100 Most Influential People, was named one of "The World's 50 Greatest Leaders" by Fortune Magazine, and is a Forbes 400 Philanthropy Fellow.
IMPACT
LMH manages 310 community health professionals who have provided over 100,000 patient visits, simultaneously driving a national program to deploy over 4,100 community health workers and nurses to cover 100% of Liberia's remote villages (1.2M people) by 2021.
LMH has increased access to diarrhea, malaria, and pneumonia treatment among children, by 48%, 29% and 53%respectively; increased skilled (clinic-based) deliveries amongst pregnant mothers to 96%; and introduced hypertension, HIV, and tuberculosis care for adults.
Have experience leading & supporting diverse groups to embrace a new ways of learning at the intersection of tech,…

https://t.co/0NOQ2AVQ0U

RT

@UN

: Social justice is only possible when all the barriers people face based on gender, race, ethnicity, religion, culture or disability…

Under Gov of Liberia leadership, this past quarter the Nat'l Community Health Assistant Prog reached 1M+ household…

https://t.co/qPX25Mjj2x

"At least a billion people lack access to healthcare because they live in remote rural areas. This idea of dignifie…

https://t.co/jk4zBcRt8L

RT

@BillGates

: Some good news in the Ebola fight: nearly 64,000 vaccine doses have been administered so far. Great partnership between @gav…

RT

@sebmanhart

: For all those tech4dev people out there with a passion for operations and growth! Great opportunity to take a high respons…

RT

@UHC4Communities

: Community health workers save lives, increase access to care, contain health crises and keep health care affordable, a…

Interested in the latest updates from the last mile? Sign up for Last Mile Health's quarterly newsletter today:…

https://t.co/iNkOn5lfUR

Are you a talented project mgr w/ experience working in a start-up environment? We're recruiting for a Director of…

https://t.co/OM6OEPzWRs