Jacaranda Health
Model & Strategy
Jacaranda Health's mission is to change the way that maternity care is provided in Africa. The World Health Organization estimates that maternal mortality can be reduced by 75% with access to decent quality maternity care. Jacaranda is building a network of clinics to provide world-class care for low-income women, delivering clinical, technology, and business innovations designed with mothers in mind. The model consists of mobile clinics and small maternity hospitals which make care accessible and affordable in urban areas. Revenues from clients sustain the operating costs of the network.
Jacaranda's goal is to become the largest provider of maternity care in the region, and a laboratory for innovation in health that influences policymakers, funders, and health providers globally. To date, they have built a world-class team, developed critical partnerships and support within Kenya, sparked the interest of the global maternal health community and received awards for their business model.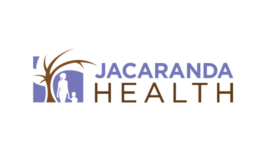 Founded: 2010
Health
Location of work: International, Africa
Jacaranda Health
3041 Mission Street, #602
San Francisco, CA 94110
Next steps in maternal health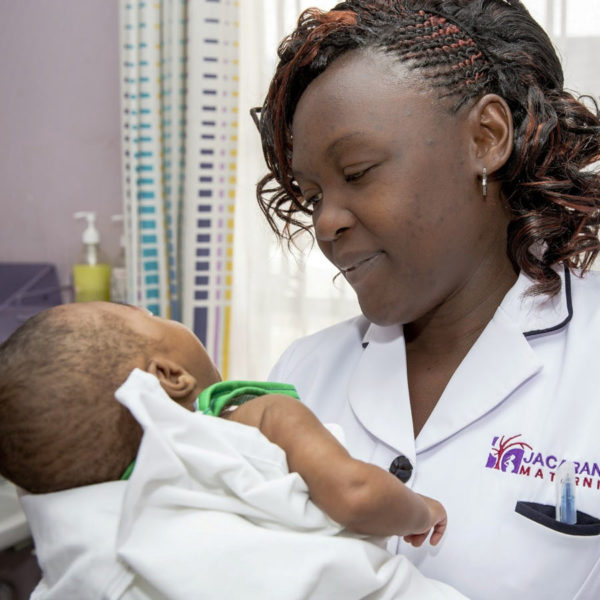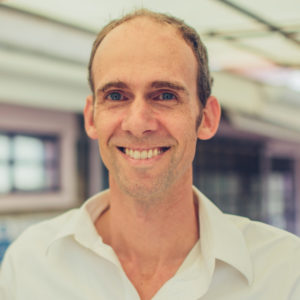 Meet Nick Pearson
Nick Pearson, Founder and Executive Director of Jacaranda Health, has worked at the intersection of business and global health in East Africa, Vietnam, and India. Prior to founding Jacaranda, he was in Kenya for the Acumen Fund investing in businesses serving the urban poor.  There he met his wife, an OB/GYN working in Western Kenya, who described to him her friend's death during childbirth – which could have been easily avoided with better care. He set out to launch Jacaranda Health and bring business savvy and scalability to maternal health. Nick is a Rainer Arnolds Fellow, a Brian Maxwell Fellow and an Ashoka Changemaker.
IMPACT
In their own facilities, Jacaranda Health has served over 30,000 women and impacted the lives of nearly 35,000 family members.
In 2015, operations for a 2nd maternity hospital began, as well as the formation of strategic partnerships with government hospitals – expanding the implementation of best practices in maternal healthcare services in the region. In 2016, they worked with 10 public facilities.
We are transforming childbirth survival rates in Kenya through WhatsApp and SMS technology! Learn more about Jacara…

https://t.co/CE2mkH0ZH5

Jacaranda Health is proud to be a recipient of the 2018 Geneva Forum for Health Award for innovative, patient-cente…

https://t.co/q5RFxDDz6J

RT

@MHTF

: Nick Pearson,

@jacarandakenya

: In Kenya, facility delivery has ↑ from 40-60% in recent years, but quality of care remains issue #…

RT

@MHTF

: Patient-centered designs involves women in design/care-provision process from beginning, says N. Pearson of

@jacarandakenya

#MHDi…

RT

@JNJGlobalHealth

: A1: For

#momandbaby

, invest in midwives! Through training on postpartum hemorrhage, midwives can lead to prevent 1/3 o…