Catie's Closet
Model & Strategy
Over 19 million students live in poverty in the United States. For these students, focusing on education is yet another hardship they must endure. Lack of basic necessities is reported as one of the top ten reasons for reduced school attendance according to the Massachusetts school board. In Massachusetts alone, over 5,700 students dropped out of high school in 2014, costing taxpayers $1.7 billion in lost wages over the course of their lives.
Catie's Closet improves school attendance and removes social stigma by discreetly distributing clothing, toiletries, and shoes to low-income students (Pre-K through 12th grade). Catie's Closet makes it easy and positive for students in schools to access these basic needs via a retail-like storefront. Catie's Closet builds a "store" or "walk in closet" right inside their school so that students have immediate access to what they need, free of charge. Offering age-appropriate clothing allows students increased self-esteem, a sense of belonging and a resource to alleviate the visible burden of poverty.
Long-term, the organization will use an affiliate model to partner with school districts in other states across the US.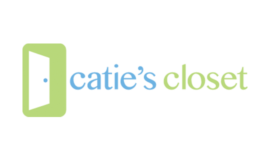 Founded: 2010
Education
Location of work: Domestic, Northeast
Catie's Closet
19 School Street
Dracut, MA 01826
An open door, a brighter future for students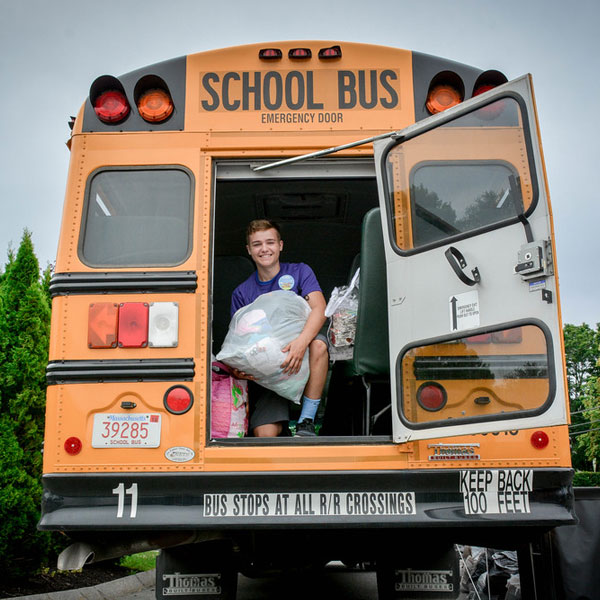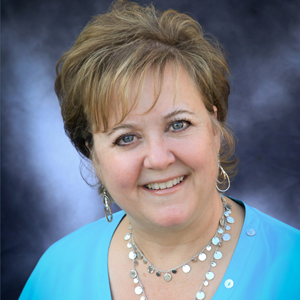 Meet Mickey Cockrell
Mickey Cockrell spent more than 30 years in the retail sector, providing leadership for Jordan Marsh, Filene's and most recently as a Vice President for Kohl's. Mickey is an innovator and problem-solver, and is known for creating high-impact marketing strategies. Her notable contributions include driving company expansion and operational efficiencies.  Mickey is a MassChallenge Diamond Winner, EforAll top Winner and won the "Celebration of Excellence" Non-Profit of the Year award.
IMPACT
Catie's Closet operates in 37 schools in Massachusetts and New Hampshire, serving ~25,000 students.
In 2015, the Catie's Closet distribution center processed more than 1 million clothing items and necessities.
Just want to shout out some of our awesome donations from this weekend, like the North Andover, Massachusetts High…

https://t.co/vihmVGnjaC

ANNOUCEMENT! We will be CLOSED starting Wednesday, November 22nd through Friday November 24th in celebration of Th…

https://t.co/mr46q1P4Tw

You never asked for names or proof, you simply gave. What a selfless act of kindness for those beaten down by obsta…

https://t.co/fN3hCThdfZ

Just a reminder that we will be open tomorrow from 9 AM to 12 PM! Be sure to share with your friends and family who…

https://t.co/T74qvfAaj1

We are in high need of pajamas! Long sleeves, sweatpants, coats, winter gear YOUTH SIZE. You can help purchase here…

https://t.co/HNJSrzm7m6

Thank you to all the brave men and women who have served and continue to serve. We do what we do because of you! Ha…

https://t.co/KKDelRnNcA

We're touched by your response! You asked: hoodies are MAJOR necessity for walking and sleeping in the cold. Open 1…

https://t.co/AtuG4goJJI

We need you help. Our students need your help. We can't fix these empty shelves without your action. Open 11/18!…

https://t.co/6aC9jQNGI5

Desh Deshpande at

#MCAWARDS17

still makes the world a hopeful place and makes us proud!

Kathleen Healey... mentor extraordinaire presenting... at

#mcawards17

. Delivered a win for Catie's Closet 2014

Keynote speaker ... Adam Neumann Founder of WeWork speaking at

#mcawards17

.... I GOT CHILLS &THEY'RE MULTIPLING

WOW! Listening to 26 entrepreneurs present their startups

#mcawards17

. MAJOR GOOSBUMPS!

So happy to be at MCAwards17! As a 2014 winner and Alumni... MC put us on the map!!! Thank you MC and Team!