Catie's Closet
Model & Strategy
Over 19 million students live in poverty in the United States. For these students, focusing on education is yet another hardship they must endure. Lack of basic necessities is reported as one of the top ten reasons for reduced school attendance according to the Massachusetts school board. In Massachusetts alone, over 5,700 students dropped out of high school in 2014, costing taxpayers $1.7 billion in lost wages over the course of their lives.
Catie's Closet improves school attendance and removes social stigma by discreetly distributing clothing, toiletries, and shoes to low-income students (Pre-K through 12th grade). Catie's Closet makes it easy and positive for students in schools to access these basic needs via a retail-like storefront. Catie's Closet builds a "store" or "walk in closet" right inside their school so that students have immediate access to what they need, free of charge. Offering age-appropriate clothing allows students increased self-esteem, a sense of belonging and a resource to alleviate the visible burden of poverty.
Long-term, the organization will use an affiliate model to partner with school districts in other states across the US.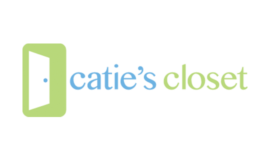 Founded: 2010
Education
Location of work: Domestic, Northeast
Catie's Closet
19 School Street
Dracut, MA 01826
An open door, a brighter future for students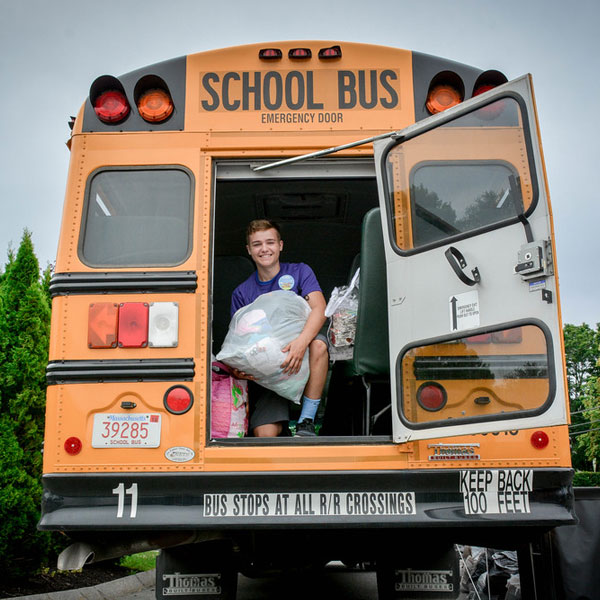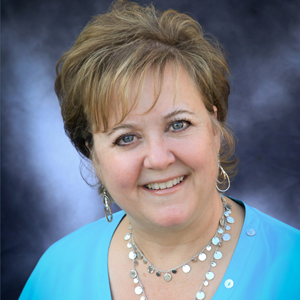 Meet Mickey Cockrell
Mickey Cockrell spent more than 30 years in the retail sector, providing leadership for Jordan Marsh, Filene's and most recently as a Vice President for Kohl's. Mickey is an innovator and problem-solver, and is known for creating high-impact marketing strategies. Her notable contributions include driving company expansion and operational efficiencies.  Mickey is a MassChallenge Diamond Winner, EforAll top Winner and won the "Celebration of Excellence" Non-Profit of the Year award.
IMPACT
Launched in 2010, Catie's Closet is operating in 54 schools in eight cities within two states serving 32,000 students. There are 44 schools in Massachusetts and 10 schools in New Hampshire. Based on the success of their business model, Boston Public Schools chose Catie's Closet as their partner in all 125 of their schools. Positioned in 10 schools already, Catie's Closet will meet their need over three years and open their second Distribution Center in the city in 2018.
In the short term, Catie's Closet will open three additional distribution centers in Massachusetts serving an estimated 275,000 students located in New Bedford, Worcester, and Springfield.
In the long term, the organization is developing a franchise model to collaborate with school districts in other states across the nation. There are over 25,000,000 students living in poverty in the US. The launch is planned in 2018.
Did you know that Kissing Balls were meant to bring good fortune to all who pass under them? Purchase yours and bri…

https://t.co/o1YxJ3byVY

Your tree will glow, just like the hearts of our students when they visit their school's Catie's Closet! Order your…

https://t.co/f46kM1LXOX

Double the vans, double the deliveries! TEN schools receiving clothing and confidence! 🚚🚚 A million thank yous for…

https://t.co/hQFpyUTprK

🎄 Thinking ahead about your holiday decorating? Preorder your Christmas tree and pick yours during A Catie's Closet…

https://t.co/lTGFwPcrlb

We hope that everyone has a safe and spooky Halloween!

Halloween is a chance to be whatever you want to be, but imagine knowing that your dreams can come true because you…

https://t.co/G0thT1lfBM

Because for a child in need, poverty haunts all year long. Still need teen boy clothing sizes S-2X & youth clothing…

https://t.co/3HESetmvnc

Come with the whole family to kick of the 🎅 ho-ho-holiday season for the 1st Catie's Closet Christmas on Clark Road…

https://t.co/GFmBvMHPJu

Take yourself back to the ❄️magic of Christmas ❄️ celebrating the First Annual Catie's Closet Christmas on Clark Ro…

https://t.co/efaAIq4wV7

Kronos volunteers x 2! Seeing double? Nope! We were very excited to have two groups from Kronos Incorporated (Lowel…

https://t.co/DOAKTXWUdg

Please help us remind the community that we are open - Share, Share, SHARE! 😀😀😀

To help everyone understand just how much we need your help, this is part of the Teen Boy section of our Distributi…

https://t.co/qWlQbQ5vUp

We are down to almost NO clothes for our teen boys. Looking for MEN'S SIZES S-2X & bottoms in MEN'S SIZES 28-42! Pl…

https://t.co/aSXmGhEEEa

Jody Rose said

#MCAwards18

is a gift to the Boston Ecosystem! Couldn't agree more!