Team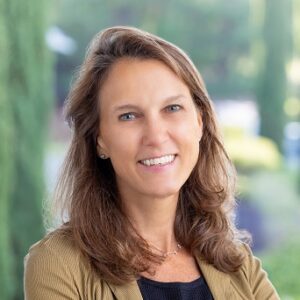 Stephanie Khurana
Managing Partner & COO and Member, Operating Committee
Stephanie is a member of DRK's Operating Committee, a leadership team that sets priorities, manages organizational culture and develops strategies for the Foundation and serves as a Managing Partner & COO of the Foundation where she plays a lead role in sourcing new investments and working with the leadership of those organizations as an operating partner and board member as they grow to build capacity and to achieve their maximum impact. As a member of the Foundation's senior leadership team, she also helps to execute the Foundation's strategy and goals and contributes to its thought leadership and external outreach. Stephanie currently serves on the boards of DRK portfolio organizations Be Girl, Generation, Jaza Energy, MORTAR, Propel America, Trey Athletes, The Well CDC, and WattTime. She previously served on the boards of DRK grantees Braven, EdBuild, Empower Schools, GlobalXplorer, Immigrant Justice Corps, Kinvolved and Onward.
Stephanie was on the founding team of Cambridge Technology Partners (CTP), a visionary startup in the tech space that went public and was one of the first entities to foresee the transformation from mainframe-centric solutions to client-server architecture and packaged solutions. She previously was Co-Founder, CEO, and Director of Surebridge, a web-based software provider that was ultimately sold to Time Warner.
She has served as Acting Executive Director at the Tobin Project, a nonprofit organization that sits at the forefront of major research initiatives that address some of society's most pressing problems and helps transform public policy debates, inspired by economics Nobel laureate James Tobin. She currently serves on their Board of Directors. Stephanie received a "Top 40 under 40" award from the Boston Business Journal in 1999. She serves on the President's Council of Cornell Women and is a co-Master of Cabot House at Harvard University. She has consulted with clients ranging from early-stage to established organizations in the nonprofit, technology, and healthcare sectors and serves on several social enterprise boards.
She received her BS in Applied Economics with a concentration in International Relations from Cornell University, an MBA from the Harvard Business School and an MPP from Harvard's Kennedy School of Government.