Team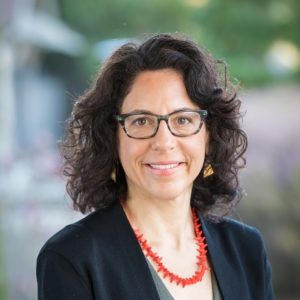 Rebecca Weintraub
Managing Director - On Leave
As a Managing Director of the Foundation, Rebecca Weintraub plays a lead role in sourcing new investments and working with the leadership of those organizations as an operating partner and board member as they grow to build capacity and to achieve their maximum impact. As a member of the Foundation's senior leadership team, she also helps to execute the Foundation's strategy and goals and contributes to its thought leadership and external outreach. Rebecca currently serves on the boards of DRK portfolio organizations macro-eyes and Simprints. She previously served on the board of DRK alumni portfolio organizations EYElliance, Muso, and Noora Health.
Rebecca is a physician, entrepreneur and educator focused on the strategy and design of health care delivery.  She continues to serve as an Assistant Professor at Harvard Medical School and practices Internal Medicine at Brigham and Women's Hospital.  As a Senior Institute Associate at Harvard Business School she has collaborated with Professor Michael Porter to develop new strategies to disseminate valued based health care delivery.
Rebecca spearheaded GHDonline.org, a network of virtual communities that connects 25,000+ health professionals from more than 180 countries. In 2008, she launched the Cases in Global Health Delivery, a collection of 40 case studies with Harvard Business Publishing, detailing how leaders determine their strategies and design systems to generate value for patients and populations. The cases are taught at over 500 schools of medicine, public health, and business. She also co-founded Jumpstart, the national AmeriCorps program. In 2014, the World Economic Forum honored Rebecca as a Young Global Leader. In 2016, she was named to the Perspectives Advisory Board of the New England Journal of Medicine.
Rebecca is a graduate of Yale University and Stanford University School of Medicine and completed her medical training at Brigham and Women's Hospital.