Team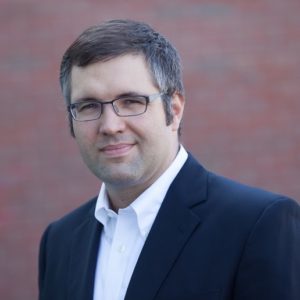 Nicco Mele
Managing Director
As a Managing Director of the Foundation, Nicco Mele plays a lead role in sourcing new investments and working with the leadership of those organizations as an operating partner and board member as they grow to build capacity and to achieve their maximum impact. As a member of the Foundation's senior leadership team, he will also help to execute the Foundation's strategy and goals and contributes to its thought leadership and external outreach. Nicco currently serves on the boards of DRK portfolio organizations Code2College and Recidiviz.
Nicco's prior experience includes founding technology companies, working on political campaigns, and a stint as Senior Vice President and Deputy Publisher in charge of digital media and products at the Los Angeles Times. He advises several startups, including Blueprint Robotics (on-demand manufacturing), Optimus Ride (autonomous vehicles), Plympton (publishing), and Cignify (data analytics). Nicco's book, "The End of Big: How The Internet Makes David The New Goliath," published in 2013 explores the consequences of living in a socially-connected society, drawing upon his years of experience as an innovator in politics and technology. The book has been translated into Japanese and Korean.
Born to Foreign Service parents, Nicco spent his early years in Asia and Africa before graduating from the College of William and Mary in Virginia with a bachelor's degree in government. He then worked for several high-profile advocacy organizations where he pioneered the use of social media as a galvanizing force for fundraising. As webmaster for Governor Howard Dean's 2004 presidential bid, Nicco and the campaign team popularized the use of technology and social media that revolutionized political fundraising and reshaped American politics. Subsequently, he co-founded Echo & Co, a company that designs and builds digital experiences, products, and services to connect important causes with people who care.
Most recently, Nicco was the Director of the Shorenstein Center on Media, Politics, and Public Policy at the Harvard Kennedy School, where he started new programs focused on understanding misinformation on social networks; sustainable models for local journalism; institutional anti-racism in media and algorithms; and platform accountability. He continues to teach classes at the Kennedy School on technology's impact on media, politics, and public policy.
Nicco serves as the board chair of Democracy Works and is a board member of the Nieman Foundation for Journalism at Harvard. Nicco co-founded the Massachusetts Poetry Festival and in 2014 he co-produced a documentary about the poet W.S. Merwin, "Even Though The Whole World Is Burning."