Team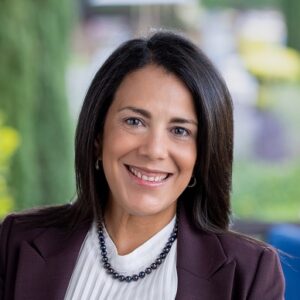 Michelle De La Isla
Managing Director
As a Managing Director of the Foundation, Michelle De La Isla will lead DRK's Midwest presence building partnerships, sourcing new investments, and working with the leadership of those organizations as an operating partner and board member as they grow to build capacity and achieve their maximum impact. As a member of the Foundation's senior leadership team, she also helps execute the Foundation's strategy and goals and contributes to its thought leadership and external outreach. Michelle currently serves on the boards of DRK grantees Accelerator for America, American Journalism Project, Brilliant Detroit, EducationSuperHighway, Partners for Justice, and The Well Community Development Corporation.
Michelle is the former Mayor of the City of Topeka, Kansas, and she completed her term in December 2021. Her experience and passion for service are evident from her career trajectory. From CFO of a nonprofit financial assistance program for low-income families to Executive Director of Topeka Habitat for Humanity and Supplier Diversity Manager of a Fortune 500 public utility, De La Isla will bring proven leadership and a deep perspective of how to bring strong solutions for government adoption and knows what it means to drive impact at scale. She incorporates voices and perspectives of the public sector and will bring to the DRK portfolio organizations a unique insight into how their solutions are best adopted by governments, municipalities, and local communities.
In addition, her broad network will bring new communities and insights to DRK including her participation on the U.S. Conference of Mayors and the Chair of the Youth Involvement Taskforce, as the Tri-Chair of Momentum 2022 and Co-Chair of Joint Economic Development Organization, her role as a MANA National Board Member and Co-Chair of Hermanitas Leadership Conference, as an alumna member of Leadership Kansas and Leadership Greater Topeka, and as a Rodel Fellow at the Aspen Institute.
Michelle earned a BS in Biology from Wichita State University.