Team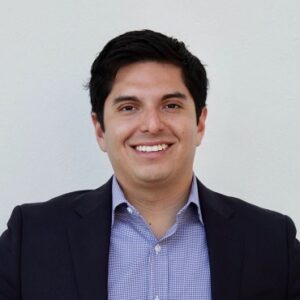 Leonardo Leal
Portfolio Financial and Systems Specialist - HBS Fellow
Leonardo joins the DRK team as a Portfolio Financial and Systems Specialist to bring financial structure and systems thinking to the portfolio.  He enters as a recent MBA graduate from Harvard Business School and alumnus from Stanford University, where he majored in Economics and minored in Foreign Languages (Mandarin Chinese and French).
Leo was born and raised in the central Mexican state of Querétaro, but he grew up and attended high school in Sarasota, Florida. Throughout his early career, he has worked in multiple industries, ranging from the fintech and high-tech sectors to the products and retail sector. Once a beneficiary of multiple philanthropy groups, he is devoted to the development of non-profit and for-profit entrepreneurs changing the world in meaningful ways.
His main motivation to join DRK as a HBS Fellow is to leverage the various experiences he has obtained in the past, while continually learning about the changing world of Venture Philanthropy. Among the multiple interests he is particularly invested in, the environment, health access, and microfinance fields resonate strongly.