Team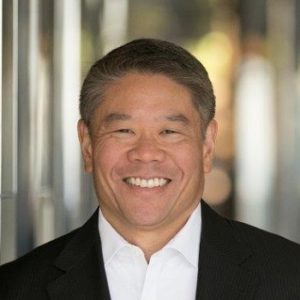 John Tien
Venture Partner
John Tien is a Venture Partner supporting the Foundation as a board member to portfolio organizations. He previously served as the Board Chair for DRK portfolio organization The Mission Continues. John retired from the U.S. Army after 24 years in active duty service and three combat tours in Iraq.
John is currently the Chief Operating Officer for Citi Retail Services' largest American Express co-brand portfolio, which provides credit card support to over 20 million Citi customers. Prior to this, he was Chief Administrative Officer for the Global Consumer Operations and Technology division where he oversaw all consumer bank related training for 75,000 employees as well as leading the development of global strategy for the credit issuance, counter-fraud, and payment functions for the United States and more than 40 other countries.
Prior to joining Citi and as an active-duty U.S. Army Colonel, John was a senior national security advisor to both President Obama and President Bush. At the White House and as part of the National Security Council (NSC) staff, he was responsible for the development and NSC oversight of all U.S. military, political, and economic policy in the countries of Afghanistan and Pakistan for President Obama, and for military operations in Iraq for President Bush. He also served in the Clinton Administration as a White House Fellow in the Office of the United States Trade Representative where his main focus area was the Administration's World Trade Organization membership.
Since his retirement from the U.S. Army, John has supported military veterans and their families, helping to create meaningful opportunities for them to continue to serve their communities both as volunteers and/or as non-profit professionals. In addition to serving as the Board Chair of The Mission Continues, he was an advisory board member of the Schultz Family Foundation and a leadership council member of the Bob Woodruff Foundation. He is also the national Co-Head of the Citi Salutes program for Citigroup, a firm-wide initiative that supports military veterans and military families both internal to the company as well as in the communities where Citi works and lives.
John and his wife, Tracy, are also active supporters of the arts with a special emphasis on supporting STEAM education for K-12 aged children. John is a founding board member of two organizations, The Warrior Alliance and VETLANTA, which leverage collective impact to help align local stakeholders and resources in Atlanta around the common purpose of supporting military veterans and their families. As a Leadership Atlanta program alumnus, John supports Atlanta's LGBTQ community, the homeless population on Atlanta's west side, and international refugees. John is also a guest lecturer at Georgia Gwinnett College, which US News and World Report rank as the most diverse university in the Southeast.
John is a graduate of West Point and has a master's degree from Oxford University where he was a Rhodes Scholar. As a first-generation Chinese-American, John was the first Asian-American in West Point's two-hundred-year history to be the highest-ranked cadet in his class and serve as the United States Military Academy's First Captain. Following his last combat tour in Iraq, John also served a year as a National Security Fellow at the Harvard Kennedy School.