Team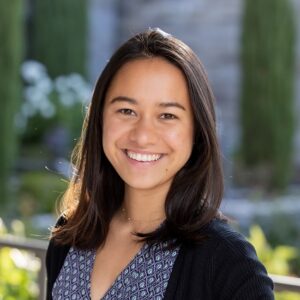 Jasmin Dalsgaard
Tom Ford Fellow
Through the Tom Ford Fellowship in Philanthropy, Jasmin works with the DRK team to identify and support innovative social entrepreneurs. The Tom Ford Fellowship was created in 2001 to provide young professionals with intensive, mentored experiences in domestic foundations in order to educate Stanford graduates about the role of philanthropy in society and encourage them to enter the field.
Before DRK, Jasmin worked as a Junior Analyst at King Philanthropies, a family foundation dedicated to making a meaningful difference in the lives of the world's poorest. In her role, she worked on a range of projects focused on finding and funding high-impact interventions in poverty alleviation.
Jasmin recently graduated with a bachelor's degree in economics from Stanford University. Whilst at Stanford, she co-founded and led the King International Development Association, which immerses students in complex development issues. Jasmin also took the summers to explore different facets of social impact work, including serving as a field research assistant for a public health project in the Rohingya refugee camps and interning at a food-focused social enterprise that supported smallholder farmers in the Philippines.