Team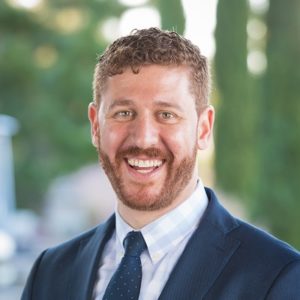 Jared Leiderman
CFO
Jared Leiderman is responsible for DRK's financial management and operations for the Foundation.  He also provides advice and services related to finance and operations to the DRK portfolio and currently serves on the board of DRK portfolio organizations Open Door Legal and Essie Justice Group.
Prior to joining DRK, Jared was the Chief Financial Officer at Juma Ventures, a national nonprofit that helps youth from low-income families get into and through college. He served on the leadership team at Juma, expanding operations to serve youth in new cities including Seattle, New York, and New Orleans. Prior to Juma, Jared was the Director of Special Projects at New Teacher Center.
A mediator with over 15 years' experience, he has worked in conflict management internationally, advising the Chief Prosecutor of the International Criminal Court, facilitating post-conflict reconciliation efforts in northern Uganda, and supporting local NGOs in Jordan.
Jared received his MBA from Harvard Business School and Master of Public Administration from the Harvard Kennedy School of Government. He was a Reynolds Foundation Social Entrepreneurship Fellow, a Bill George Foundation Public Service Fellow, and a student member of the Academy of Achievement. Jared received his Bachelor of Arts with High Honors from Swarthmore College.