Team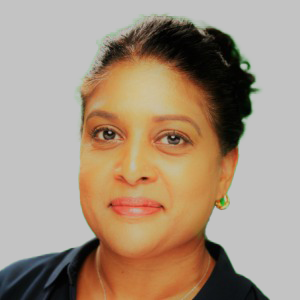 Ingrid Rampersad
Executive Assistant
Ingrid is an Executive Assistant in DRK's Netherlands office, supporting Managing Director Lisa Jordan.
Ingrid is an experienced International Executive Assistant with Administrative and Finance expertise and more than 21 years of experience providing C Level support to executives. Before joining DRK, Ingrid was an executive assistant to CEOs and CFOs in large-scale companies and was responsible for coordinating the board office with responsibilities including calendar, travel and event management.
Ingrid received her High School Degree in Management, Organization and Information in The Netherlands. She also served on the board of International Management Assistants for 4 years as the Treasurer and Membership Officer.