Team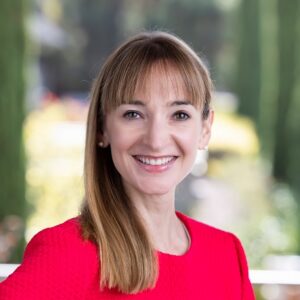 Elizabeth Washburn Surti
Director, Diligence Team
Elizabeth works with the Draper Richards Kaplan team to identify and support innovative social entrepreneurs.
Prior to joining DRK, Elizabeth spent five years at management consulting firm Bain & Company in their San Francisco, New Delhi, Madrid and London offices. She worked across a range of functions and industries that included enterprise and consumer technology, eCommerce, hospitality and private equity due diligence. Elizabeth supported undergraduate recruiting and mentorship, served in a rotation as lead recruiter for undergraduates and spearheaded multiple collaborations with a Bain social impact partner organization in environmental conservation in the Bay Area.
Midway through her tenure at Bain, Elizabeth took a sabbatical to pursue a Princeton in Latin America fellowship at Endeavor Global in Buenos Aires, Argentina. She evaluated high-impact, for-profit entrepreneurs applying for Endeavor support and worked internally on Endeavor Argentina's strategic planning process.
Elizabeth received her MBA from Harvard Business School, and her bachelor's degree from Princeton University, where she was a Spanish and Portuguese Languages and Cultures major and a Latin American Studies minor.