Team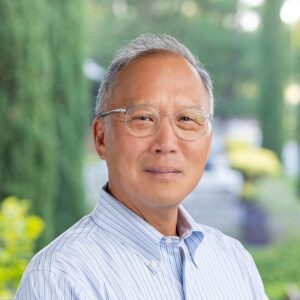 Craig Lee
Managing Director
As a Managing Director of the Foundation, Craig Lee plays a lead role in sourcing new investments and working with the leadership of those organizations as an operating partner and board member as they grow to build capacity and to achieve their maximum impact. As a member of the Foundation's senior leadership team, Craig also helps to execute the Foundation's strategy and goals and contributes to its thought leadership and external outreach.
Craig is an experienced angel investor in software, communications, medical technology, and services. He has focused on funding and supporting innovation and creative disruption to address market inefficiencies. Craig is an investor in GIBLIB, a SaaS video platform for surgeon education; an investor in Propel, a software company helping low-income Americans improve their financial health; and several other early-stage companies.
In addition to early-stage investing, he has founded and been a part of management teams with several startups. Craig was a Founder and CEO of QuickFire Networks, a provider of SaaS solutions for computing and video processing which was acquired by Facebook, Inc. (now Meta Platforms) in 2015. In addition, he was the Chief Operating Officer of Nocimed, Inc. (now Aclarion, Inc.) where he introduced the company's enhanced MRI diagnostic to the US market under the FDA 21st Century Cures Act.
Craig currently serves on the Board of Directors for GIBLIB, and is an Advisor to Tangible AI, a software developer bringing Artificial Intelligence and Machine Learning to social sector organizations to scale impact, increase outreach, and improve operations. He received his MBA from Stanford University, and he holds a BA in Economics from Williams College.