Team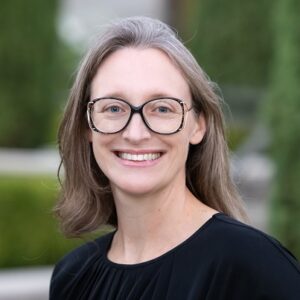 Anne Keenan
Senior Director, Digital Strategy and Communications
As a Senior Director, Digital Strategy and Communications, Anne Keenan supports portfolio organizations in developing their digital strategies and furthering the Foundation's practice work. She is also responsible for the Foundation's digital communications efforts. As a member of the Foundation's senior leadership team, she helps to execute the Foundation's strategy and goals and contributes to its thought leadership and external outreach. Anne lives in Brooklyn with her partner, Alexis, and their son, Leon.
Anne is a digital and marketing strategist with both non-profit and agency experience. Most recently, Anne was a partner at Purpose, where she oversaw the company's client service business. Anne also worked at iCrossing, Brodeur Partners, and EchoDitto to develop digital strategy that engaged their audiences. Her clients included March of Dimes, Everytown for Gun Safety, Voya, Nike, IAVA, DoSomething, Unilever, and many others.
On the non-profit side, Anne served as the Director of Online Content and New Media Strategy at Planned Parenthood Federation of America, She also worked at Planned Parenthood of New York City and Planned Parenthood League of Massachusetts, building the organizations' grassroots organizing, marketing campaigns, and electoral capacities.
Anne graduated summa cum laude from Smith College and is a member of the Board of the New York Civil Liberties Union.